Tactical Recruitment Strategies to Boost ROI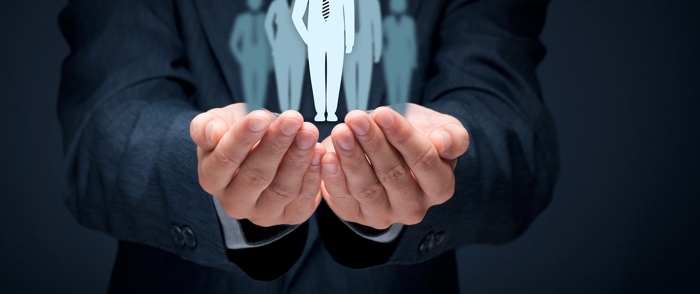 Tactically integrating effective employee recruitment strategies are the key to generating accretive ROI that can materially impact the bottom line. HR leaders are the architects and the mechanics that keep the workforce performing efficiently.
Effective employee recruitment strategies are always a work in progress for human resource department leaders who have the task of conveying the importance of the costs of hiring to the C-suite. HR leaders that skillfully navigate the recruitment cycle are the mechanics that maintain the workforce turbine driving top and bottom growth.
Factoring in Labor Cost Ratio
HR leaders can find it prudent to integrate comparative metrics that illustrate the efficiencies of deploying value-added strategies that boost ROI with adept talent recruitment, retention and engagement planning. Using industry metrics like labor cost ratios (LCR) helps to measure the efficiency of HR practices. LCR is calculated by dividing annual payroll expenses (including wages and benefits) by gross revenues multiplied by 100.
Average LCRs fluctuate by industry and the size of an organization. Generally, LCRs range from 20 to 40 percent depending on the industry. According to the PwC, high-touch service industries like healthcare averaged 43.9 percent in 2015, while industries that integrate more automation and machinery like utilities carried some of the lowest LCRs at 17.9 percent.
Establishing a Hiring Budget
Comparing your LCR with industry averages can help with planning hiring budgets. Lower LCRs indicate greater efficiency thereby enabling larger hiring budgets, while high LCRs mean you have to keep costs low and selectively focus on targeting only the most crucial talent that can deliver the quickest ROI. The goal is to get your LCR down and finding the key talent to enable this is what differentiates world-class HR leaders. Keep in mind, the total employee compensation costs for an employer can average an additional 30.4 percent of an employee's salary, according to the Bureau of Labor Statistics (BLS).
Recruitment Strategies
Locating, attracting and hiring top talent requires tactical strategies that appeal to multiple facets of a candidate's persona. While wages and compensation rank highest, work-life balance, flexibility, career advancement and benefits are all key factors in a candidate's final decision to join an organization. Millennials tend to be more nomadic and socially conscious while Gen-Xers are more seasoned and stable, which is routinely reflected in retention data.
Tactically calibrating the right mixture of wages and benefits to the demographic is the key. Additional benefits like remote work, commuter transportation programs, profit-sharing, pay cards and variable pay incentive plans can all be worked into the mix for a competitive compensation and benefits package that promotes flexibility and reciprocal loyalty that inspires engagement and ultimately retention.
Talent is in demand and candidates that experience a slow hiring process and lack of candidate engagement throughout the process are opting to forego interviews and move forward with opportunities that meet their immediate needs.
Further, today's candidate-driven market requires companies to move faster and understand that candidates have choices. While many organizations do not track "ghosting" by applicants, this is a problem for many employers, especially those who require highly skilled talent for their open roles. Talent is in demand and candidates that experience a slow hiring process and lack of candidate engagement throughout the process are opting to forego interviews and move forward with opportunities that meet their immediate needs.
Organizations that focus on a candidate-centric experience often provide training for their hiring managers to ensure they are effectively selling the opportunity and acting as a brand ambassador along the candidate journey. Some organizations are also offering candidates 'job seeker training' for non-selected candidates to showcase their commitment to a candidate's success, even if it is not with their organization at this time. Providing recruiters and hiring managers with a WOW factor can increase candidate flow and improve employment brand.
Internal Recruitment Teams
Recruiting in-house requires having skilled recruiters on staff and providing them with the training and resources to ensure efficiency and effectiveness. These resources can including funding for marketing and advertising, an applicant tracking system, training on cutting-edge recruiting practices, employee referral programs and employee engagement activities. Investment costs vary on the size of your organization and hiring needs. Having an internal recruitment program has the benefits of keeping hiring practices within the organizational ecosystem. All information and data remains within the organization giving it complete oversight and control.
Outsourced Recruiting
Hiring outside recruiters can incur fees. However, when factoring in the time, marketing costs and urgency of the hire, outsourcing presents many benefits. If you need to build a team for a project in a limited time, then an outside recruiter may be worth the costs based on the project margins. The longer it takes to fill a position, the greater the cost of hire. With an average hire time of 42 days, according to the Society for Human Resource Management, HR leaders have to determine if outsourcing will generate a quicker turnaround.
Make sure the recruiters are reputable and actually recruit rather than spam job boards and mailing lists. Seasoned recruiters should have a pipeline of highly qualified candidates at the ready. They can meticulously filter through qualified prospects to meet your parameters. The portability of outsourcing recruiters provides the flexibility to use them on an as-needed basis and doesn't carry the fixed overhead costs of maintaining an in-house recruiting process.
Navigating the Recruitment Cycle
The decision to build or buy is unique for each organization and is often driven by budget, volume of hires, frequency, desired margins and efficiency. While the costs associated with outsourcing recruiting functions may seem high, it's important to consider the vendor is leveraging their expertise to drive ROI for their clients- in many cases, driving down their recruitment spend.
A blended recruitment solution is often preferred as it provides organizations control over the positions they fill. More critical roles may be best handled by their in-house team, and the expertise of outside recruiters can be leveraged where the organization determines they can make the most impact on talent acquisition needs. Having an expanded arsenal through a blended solution allows for optimum flexibility and strengthens your capacity to handle recruitment needs during all manner of business climates.
For additional talent acquisition insights, the ADP Research Institute® 2019 State of the Workforce Report provides decision makers with organizational benchmarks to compare against their own internal HR statistics.