8 Steps for Meeting Your Annual Benefits Enrollment Obligations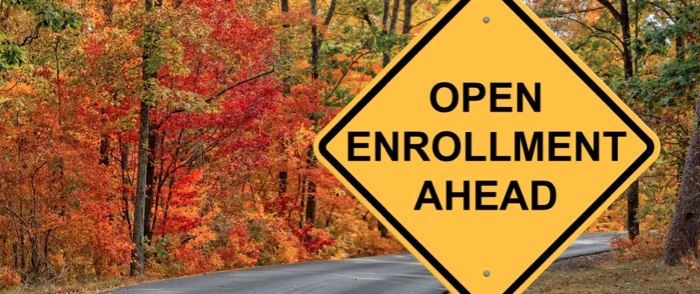 Keeping up with compliance during annual enrollment isn't easy; here is a checklist to help.
The new calendar year is right around the corner, and now is the time for many HR leaders to prepare for their annual open enrollment to ensure compliance.
Here are some compliance checklist items for HR leaders to consider as they plan for the coming year.
1. Review Your Plan Document
Your compliance checklist for annual open enrollment should include a review of your plan document for any necessary updates regarding member eligibility, plan benefits, new vendors and name changes. Also, review your workforce profile to confirm that you understand the demographics and locations, attitudes and preferences, and benefits usage rates for your organization before you solidify a plan.
Periodic reviews of your plan document can help confirm that initiatives reflect current policies, procedures and practices, especially with regard to eligibility and administrative provisions. Be sure to align your operating procedures with your plan documentation requirements around mid-year elections as well.
2. Update Your SBC and SPD Documents
The next step in your compliance checklist is to update your summary of benefits and coverage (SBC) and your summary plan description (SPD) to reflect any changes. Both documents are required under the law. The SPD may include the elements necessary to meet the requirements of the SBC, but it also needs to be a separate document that can be handed out with respect to each coverage option made available to the participants.
Participants should have access to a brief, easy-to-understand SBC and a uniform glossary of terms used in health insurance coverage and medical care to help them understand and evaluate their health care choices. Be transparent — include a summary of services not covered by the plan, required copays and deductibles, and members' rights. Moreover, the SBC must include examples to demonstrate what the plan would pay in two common medical situations — for instance, managing a chronic condition like diabetes, and having a baby.
3. Review Your Annual Enrollment Materials
To account for the annual open enrollment window, you should specifically double check your open enrollment schedule, deadlines, documents and forms, coverage options and changes, phone numbers, and website and mobile information for contacting resources, statement of current coverage, and plan-specific summaries and rates.
4. Update Your Carrier and Rate Information With Third Party Vendors
Your compliance checklist should include updating carrier and rate information to account for any third party administrators or vendors you use for enrollment and COBRA administrative services.
To ensure that your system will be ready for your scheduled open enrollment, communicate any new options or system features as well as plan changes to your technology vendor months ahead of time. This will not only help vendors properly develop and configure your system but also check that the right internal processes and plan-related updates are in place to support the changes and respond to employee inquiry.
5. Establish Your Annual Enrollment Communications Plan
Establishing your communication plan for notifying employees and participants about the annual open enrollment period and any changes to your plan offerings is also a key item on your compliance checklist. Remember that each employee has unique needs when it comes to health and welfare benefits, so transparency and simplification can help ensure a better understanding of available options and empower employees to make the best choice for themselves and their family members.
To that end, determine what communication strategy is best for your business, especially during challenging times such as the COVID-19 global health event. For example, your strategy might involve texting, mobile apps, internet/intranet or social media. You can also communicate open enrollment information through posters in break rooms or hallways or by direct mail with postcards for employees who don't have computer/mobile access. Be sure to capture home emails and cellphone numbers prior to open enrollment and use a variety of communication methods to guarantee reach.
6. Distribute Your SBC to Employees
The next item on your checklist is to distribute the SBC to your employees. Even though federal rules allow electronic distribution if certain requirements are met, the safest way to deliver open enrollment materials is by hand or to the employee's current home address via U.S. mail. Electronic disclosure rules are not appropriate for many businesses. For instance, employees will often need direct access to a company-provided personal computer to participate. Electronic distribution can become particularly tricky in dealing with certain demographic groups, such as children covered by child support orders, COBRA beneficiaries or retirees on your group plan.
Failing to properly administer health plan notices that are required under the DOL, PPACA, ERISA, COBRA and HIPAA can result in costly penalties. If you are in doubt about how to proceed, it's best to confer with your legal counsel.
7. Review Your ACA Related Data
It's important to review your Affordable Care Act (ACA) data to ensure compliance before, during and after your open enrollment period. You will need to have accessible and accurate employee data to check that employees are appropriately categorized as full-time or part-time so that your business complies with the various ACA requirements.
Remember to include hours related to the three special unpaid leaves, the FMLA, Jury Duty and USERRA related hours, while calculating 30 hours per week or 130 hours per month to determine employee eligibility in addition to hours worked and paid leave hours.
Depending on the size of your business, ACA provisions concerning employer-shared responsibility may require your organization to offer minimum essential coverage that is "affordable" and provides "minimum value" to full-time employees.
Your data collection practices should enable your business to collect and organize pertinent data, such as the number of hours an employee has worked, the number of months in which each employee has received insurance, the affordability of that medical coverage and the number of employees reaching ACA full-time status. Data should be readily available so that you can confirm you meet mandates and to support compliance when needed.
8. Make Sure Your HR Staff Is Up-to-date on the Latest Plan Changes
You have to communicate open enrollment policies and benefits to your employees, and you also need to make sure your HR, payroll and benefits professionals are up-to-date on the latest plan changes and that the appropriate adjustments have been made to systems and data transfer protocols. Employees should understand how the changes will affect them during annual enrollment and at the start of the new plan year in order to drive your strategic benefits package.
As you plan for open enrollment season — or an off-cycle enrollment — careful consideration and planning should be given to how to communicate benefits holistically.
By completing this checklist, you'll be well on your way to meeting annual enrollment objectives and compliance obligations
Learn more
Get insights and best practices from our on-demand webcast anytime: Your Benefits Administration During Challenging Times