4 Reasons You Should Outsource Recruitment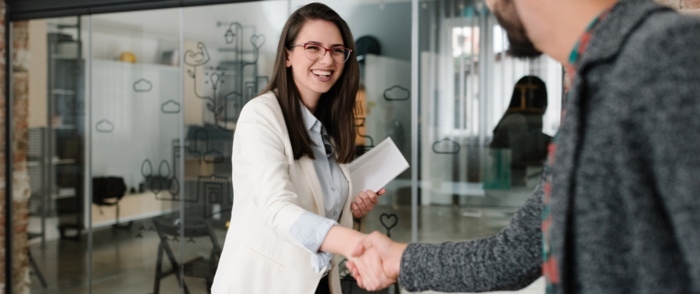 Outsourcing recruitment can provide a more effective recruiting process, allowing you to focus on your core business initiatives.
'I think I can.' Is that what you tell yourself when it's time to start recruiting?
Many small business owners do, and that's a mistake, says Kiran Contractor, Director of Talent Acquisition at ADP. "It's not an employer's market anymore," Contractor says.
Low unemployment means you need to know how to ferret out talent using new technologies to find not only people actively looking for work, but those who are passively looking — already working, but willing to jump at the right offer. Most likely, you aren't utilizing all available resources, so it makes sense to outsource recruitment.
There are four main reasons you should consider outsourcing recruitment:
1) Money
Cost-per-hire is a key metric, and it's not easily tracked. It's not just the cost of advertising on job boards, background and drug screening, and the fee associated with the hire. It's also the cost of the time it takes you (and anyone helping you) to step away from normal tasks and figure out the recruiting process. Not to mention the open position's downtime and the slower productivity of those covering the position. All of this has a negative effect on revenue.
"Small businesses lose thousands of dollars because they weren't able to hire someone fast enough," says Contractor. What causes the loss, Contractor adds, is "the time they spent on recruiting, and then the time lost because they didn't have that person to keep their business productive and efficient."
2) Time
Small businesses don't have HR generalists who know how to search job boards and social media, which takes time and finesse. You have to know the right methodology to find candidates worth interviewing. And ads, online or otherwise, are hit-or-miss. You could get hundreds of responses, or hardly any, depending on how you word the ad.
Resources like ADP TotalSource® are able to speed through the process. "We're able to utilize a supply and demand report, where we can tell a client how easy or challenging it is to fill a role," says Contractor. "We're also able to tell where the majority of these people are sitting in that specific industry. And we advise on compensation to help clients stay competitive."
3) Engagement
"The majority of people, within the first 90 days they join, are determining whether they want to stay or leave," Contractor says. That means efforts at retention originate during recruitment. Engaged people stay. To stave off turnover, you need to attend to personalities as much as technical expertise, so your pick fits your culture. That can be difficult.
"We're advising executives with tips on interviewing, as well as ensuring you're doing the proper onboarding," Contractor says. "It's in their best interest because, down the line, if someone leaves after 90 days, then they're back at it looking for that 'right person.'"
4) Focus
Recruiting tasks are outside core business functions and take resources away from those objectives. Outsourcing recruitment is a proactive way to ensure all aspects of recruitment are conducted in an effective and legal manner. "You're allowing professionals to do what they do best, and that's find talent," Contractor says. That way, you can focus on what you do best.
Many businesses are looking for the same talent. The goal is to find and keep that talent without taking too much away from the core business. Outsourcing recruitment affords people who don't have time or expertise in recruiting achieve that goal.
The Hiring 101 guidebook will help you prepare your business — and your team — for growth.