Employee Onboarding: 5 Best Practices to Improve Retention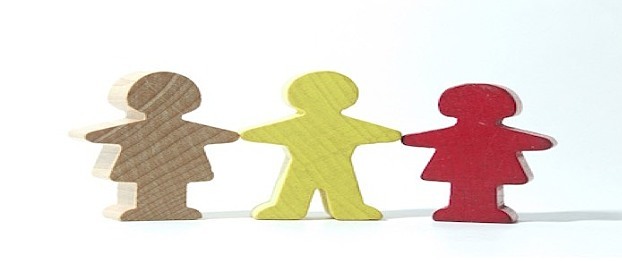 "Onboarding new employees is an essential part of the employee life cycle."

According to Korn Ferry, 98 percent of executives say onboarding new employees is a key factor in employee retention efforts. It totally makes sense. Onboarding is the first impression new hires have of what being an employee is going to be like. If organizations focus their efforts on getting new hires excited and engaged about their work and the organization, then they'll likely want to stay.
However, as much as we'd love it, organizations don't have open checkbooks. They need to manage their resources wisely. Even if organizations want to implement a lot of onboarding activities, it might be a challenge. Organizations need to select the right employee onboarding activities that will increase engagement, improve retention and be resource friendly.
The good news is there are plenty of best practices available for businesses to use as creative inspiration. Best practices aren't supposed to be copied verbatim. Organizational cultures are all a little different. Best practices offer a conversation starting point. You can look at a best practice and ask yourself, "How would that program look and work in my organization?" or "What if I added that one piece to our existing program?" Best practices aren't designed to be limiting. With that in mind, here are five inspirational onboarding best practices you might want to consider.
1. Think of Onboarding as 3 Touchpoints: Preboarding, Orientation, Onboarding
While onboarding is a lengthy process that includes all three touchpoints, if you think of each one separately, it can help define what topics get covered when. From a practical standpoint, ERE Media points out that well-defined onboarding processes can reduce the "no show" factor.
For example, instead of using orientation to welcome a long line of executives, have them record messages that can be sent to employees prior to day one. Then maybe just one executive can stop by in person. Also, instead of using orientation to sign a stack of new hire papers, use the preboarding process.
2. Don't Forget Internal Transfers and Promotions
Just because an employee has worked at the organization doesn't mean they don't need a little onboarding when they get a new role or move to a new department. Some people call this process "inboarding," as noted by Harvard Business Review. Think about what's currently in your organization's orientation program and see if there's a way to do a streamlined version for promotions and transfers. Maybe it can be conducted during a congratulatory breakfast or lunch. It's a nice way to recognize employees and give them new information they need to be productive.
3. Take Advantage of Technology
A large part of onboarding is socialization, which implies human interaction. To borrow from a well-worn cliché, it's possible to "keep the human in human resources" and be efficient at the same time. Use technology where it makes sense for the business and the new hire. We've already talked about welcoming videos and preboarding paperwork. If your organization conducts training during orientation and onboarding (i.e., anti-harassment, ethics, etc.), creating short reference sessions or job aids can be very valuable. Employees have so much information presented to them, an online repository of new hire materials can help with content retention.
4. Buddies Make Socialization Easier
While technology helps with the onboarding process, it's not a substitute for human interaction. Connecting new hires with a "buddy" helps with creating positive working relationships. According to Gallup, having work friends contributes to workplace happiness and engagement.
Buddy programs work with both external hires and internal promotions. It's important to remember that buddy programs are not a substitute for good management. The buddy's role should be defined and they should receive training. The last thing anyone wants is a buddy passing along bad habits to a new hire.
5. Build in a Feedback Mechanism
The whole purpose of onboarding is to get new employees productive quickly. Meaning, organizations want new hires to get settled in, feel like they're part of the team and quickly become competent. In an effort to effectively onboard employees, don't miss out on a big advantage that new hires can bring — a fresh set of eyes.
New hires will only be "new" for a finite period of time. They have the ability to see the organization's policies, procedures and processes through a new lens. Organizations should regularly schedule pulse surveys and focus groups to talk with new hires about what they are experiencing. You should try to learn not only what needs to be improved, but what new hires love about their job. This information can be a valuable part of the organization's recruitment and retention strategy.
Onboarding new employees is an essential part of the employee life cycle. They welcome employees to their organization and their new role. Employees are able to build positive working relationships. They become productive and quickly start contributing to the organization's goals.
It's good business sense to make an investment in onboarding. It's even better when you can use proven best practices as the foundation for your program decisions.
Stay up-to-date on the latest workforce trends and insights for HR leaders: subscribe to our monthly e-newsletter.