As Balance of Power Shifts, Employees Opt for Flexibility and Values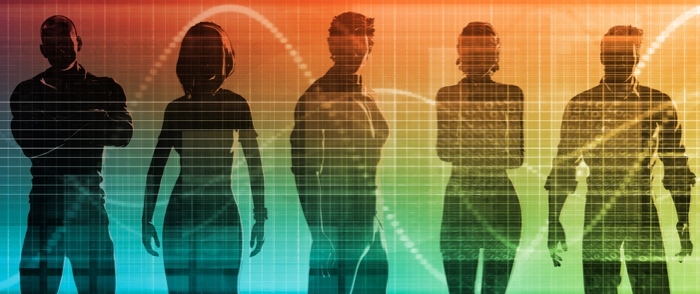 Low unemployment and digital technology are shifting the balance of power to employees, who want more flexibility and better values from their employers.
For now, the future of work appears to be in the hands of the workers.
Thanks to the lowest unemployment in nearly 20 years and the growing boom in digital technology, the balance of power in the workplace is shifting from employer to employee, said Brian Michaud, SVP of ADP TotalSource®. With the ability to work from anywhere and little incentive to show company loyalty, American workers are discovering they have a unique kind of leverage—and are using it to demand a new kind of work experience.
"There's a little of what I would call power to the people right now," he said. "It's a full economy—the lowest unemployment we've had in decades—so you and I can go work wherever we want to work."
In many cases, that means choosing to work for companies that demonstrate strong values. "Nobody wants to work for that company that's in the headlines or has EEOC violations," said Michaud, referring to the U.S. Equal Employment Opportunity Commission.
It also means choosing companies that let them work how they want to work. The mass availability of cheap technology has been a double-edged sword for employees, noted Casey Slater, SXSW® Conference Programmer. On the one hand, it's made it harder for them to unplug, leading to widespread complaints of burnout, even among 20- and 30-year-olds. "We are continuously connected, no matter what," she said. "I have my Apple Watch on, I have my phone. There's no reason for me not to answer a work email."
Meanwhile, the kinds of benefits that once inspired company loyalty — pensions or even 401(k) contributions – have largely evaporated.
The result, said Slater, is that younger employees are using their leverage to insist on flexibility, inclusion, and pay equity. "Millennials are now saying, 'Well, if later in life we're not protected, then we want quality of life right now," she said.
Michaud and Slater spoke at the ADP Commons at the 2019 SXSW Conference in Austin, Texas. Their conversation, the last of five daily fireside chats held in the Commons, focused on the key themes to emerge from the Future Workplace track, which was sponsored by ADP.
For employers, the challenge now is finding new ways to retain workers who insist on a higher degree of independence, said Michaud. "One trend I saw was bringing humanity back to work," he said, "focusing on what it means for your employees to bring their best selves to work."
Slater shared a personal example, citing the loyalty she feels toward SXSW after the company supported her through her recent cancer treatment. "They never questioned where I was," she said. "I could work from the chemo chair. They gave me that flexibility and empowered me through my treatment."
"This is the longest job I've ever had, and there's a reason for that," she said. "I have a loyalty to my company now."
The degree to which workers are demanding a new deal was evidenced by the popularity of a session called "Mindful Self Care: The Antidote to Burnout at Work," which was held twice to accommodate audience demand and ended up being one of the festivals most highly rated presentations. "It's competitive out there," said Slater, "and you've got to do the right thing."
Related
Get insights from the Worker Identity Research Collaboration (WIRC) at ADP.com/WhyWeWork.