Reducing New Hire Turnover Through a Streamlined Hiring Process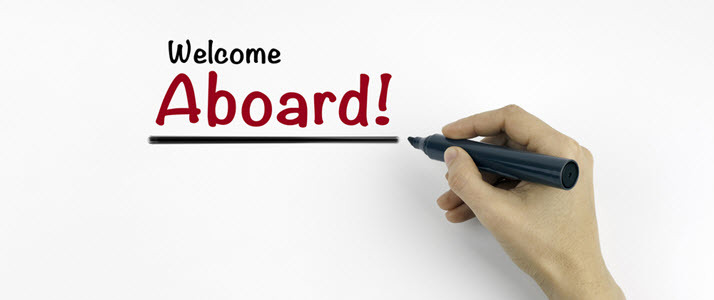 With an abundance of job opportunities in the market, employers with an engaging and streamlined hiring process can minimize job candidate dropout rates, as well as the number of employees who leave during their first days.
There has never been a more crucial time to improve your organization's hiring process. In the second quarter of 2019, employee turnover averaged 68.8% across the United States, according to the ADP Research Institute's® Workforce Vitality Report. And the fill rate in June 2019 was 0.8 hires per month for every opening.
These benchmarks indicate that there is a shortage of candidates to fill positions, and we are now seeing the highest levels of employee turnover in U.S. history.
Add in the highest wage growth seen among individuals switching jobs, 5.3% annually, and it becomes clear that it has never been more important for organizations to find proactive ways to minimize turnover among new hires. New hire turnover can result in a multitude of negative impacts to an organization, including:
loss of productivity and engagement
increased job vacancies
decreased organizational performance
increased cost of recruitment services
impact on employer brand
Accelerate Your Hiring

Today the average time to fill a position is 42 days, notes HireVue. With an abundance of job opportunities in the market, employers with an engaging and streamlined hiring process can minimize dropout rates during the pre-employment phase, as well as during a new hire's first days.
Streamlining the hiring process can have a two-fold effect on employee turnover. First, new hire employee turnover would be minimized. By shortening the time frame needed to hire employees, the chances of competitors offering a candidate a job first can be reduced. Your organization's speed in this regard can also make a positive first impression on the candidate. Second, a streamlined hiring can diminish candidate dropout rates.
To approach streamlining your hiring process, you should begin by measuring your current practices. How long is your average time to fill from first contact to start date? Measure the time between the submission of the application and the first interview. Depending on your organization's practices, you may want to include time between any additional interviews as well. Measuring the time it takes to reach key steps in your hiring process is important as you look to identify bottlenecks, and the analysys will help to indicate which parts need to be improved.
Look at Your Application Process
Additionally, the job application itself should be streamlined and mobile-friendly. CareerBuilder research found that one in five job seekers will only spend 10 minutes or less (or the equivalet of two to three mobile device pages) on a job inquiry. Employers with lengthy applications see high drop off rates and incomplete applications, which can lead to a reduced candidate pipeline.To create a positive user experience in today's mobile world, it is also critical that your job application functions and displays well on a range of devices.
Today's candidates are also looking for clear timelines and personalized communication throughout the entire hiring process. Eighty-two percent of applicants need a clear understanding of the hiring timeline to remain interested, notes Fast Company. Whether there are delays or not during the process, an unclear timeline can create a negative candidate experience — an experience they could easily share with a few clicks on sites such as Glassdoor. In addition to clear timelines, candidates are looking for personalization. As Fast Company reports, 31% of candidates expect personalized communications.
Finally, establish performance standards within your organization to manage interview and hiring timelines. When managers clearly understand what is expected of them and are measured on meeting those standards, they can also help to ensure a streamlined candidate experience.
More from Ellen Gregory
Creating a Multi-Generational Employee Retention Strategy - View this webcast recording to hear Ellen Gregory review industry trends, why turnover matters, and best practices in retaining top talent. Ellen provides insights into understanding the generations in your workforce, evaluating your culture, defining benchmarks and setting actionable steps to measure the impact to your business. Launch the webcast today.