Reducing New Hire Turnover Through Realistic Job Previews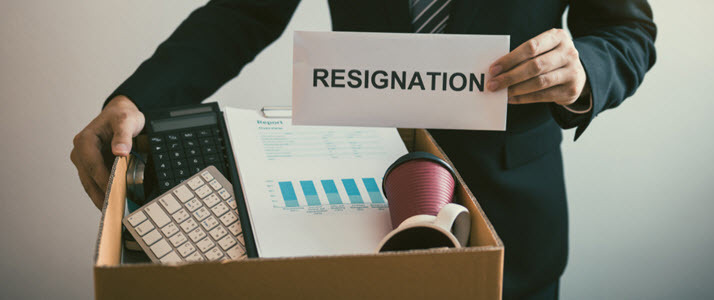 By offering realistic job previews, your company will likely attract new hires better suited for your environment and culture.
Employee turnover can have a significant impact on an organization. Losing new hires, in particular, can create an environment of overworked employees, stretched resources, job vacancies, and can reduce levels of engagement and productivity.
Forty percent of new hire turnover occurs within the first 30 days of employment. That, combined with the U.S. unemployment level at a 50-year low, plus an overall shortage of quality talent, makes it more important than ever for companies to focus on employee retention, even as early as during the interview process.
One way to proactively minimize turnover among new hires is to ensure job candidates are given a realistic job preview. When competing in today's tight talent market, it can be tempting to share only the positives with interested candidates. But realistic job previews offer a candid overview of the potential role. This isn't to say that that candidates should be told every negative of the organization, but rather they should get a straightforward view of the positives and challenges they could expect. Such realities can be shared through several means and through different phases of the hiring process.
Short job preview videos are great for demonstrating the realities of the day-to-day responsibilities of a position, especially for jobs that can be hard to describe fully in a verbal conversation. Other media, such as virtual tours or photos, can be used to show the work environment, job tasks, and other critical elements of a position. Candidates should see these during the application phase and early in the interview process.
In the later stages of the hiring process, realistic previews can be discussed verbally during face-to-face or phone interviews. More compellingly though, job shadowing, open houses or work environment tours can give candidates a first-person perspective of the realities of a role, in addition to offering an opportunity for discussion.
By establishing expectations up front, candidates can properly evaluate if the role is right for their strengths and career interests. While this approach may mean some candidates bow out during the hiring process, those same candidates, if they had been hired without clearly understanding the role, might have resigned anyway — after your organization had invested an even greater amount of time and resources.
By offering realistic job previews, your company will likely attract new hires better suited for your environment and culture, and that can help improve employee engagement levels and organizational outcomes.
Learn More from this Webcast
Workplace Spotlight: Compliance Trends in the Employee Life Cycle
Get critical insights on the top five pre-employment compliance trends, what to expect to see trending next year, and resources that you can access to help stay abreast of these and other legislative requirements. Launch the webcast today.