How to Schedule the Right People, in the Right Place, at the Right Time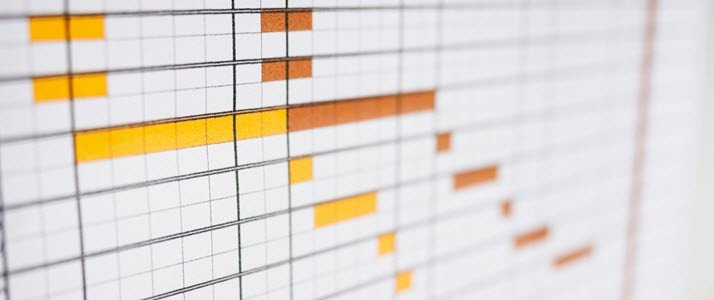 To build better schedules, smart companies with a large number of employees rely on sophisticated workforce optimization solutions that largely automate the process and eliminate the guesswork.
Building a staff schedule is about more than making sure someone is minding the store. It's about giving your customers the best service when they need it most, avoiding unnecessary overtime costs, and making sure your people have work schedules that fit their lives.
But if you're relying only on the experience and intuition of your managers to create your company's schedules, you may struggle to consistently meet those goals. Today, smart companies with a large number of employees to schedule rely on sophisticated workforce optimization solutions that largely automate the process and eliminate the guesswork.
While there's no substitute for human schedulers who intimately know their workforce, these tools can discover large-scale efficiencies that would escape even the most detail-oriented manager.
Building an intelligent schedule
The key difference between human managers and a digital scheduler is the ability to leverage large data sets to produce optimal schedules. Workforce optimization solutions can use your sales data, traffic data, delivery schedules, and occupancy stats to produce labor forecasts showing when and where your staffing needs are greatest and then help create a schedule that best meets those needs - also taking into account employee skills and proficiencies.
"With a proper forecast in place, the system can create a staffing plan that minimizes understaffing and overstaffing," says Jim McGeady, Senior Director of Product Marketing for ADP. "Then all managers have to do is schedule employees based on their preferences and availability. This allows the right people to be in the right place at the right time."
The more complex your workforce, the more difficult scheduling can be – and the more benefit you're likely to see from automating the process. Victra, an exclusive agent for a major wireless carrier, was struggling to provide the same high level of service in all 1,200 of its stores. The company wanted to make sure it was scheduling its top performers during peak hours so it could shorten wait times and improve its Net Promoter Score.
By using an ADP optimized scheduling solution, Victra quickly realized a 4.5% increase in customer conversions and a 6.5% increase in its Net Promoter Score. Those results "show that we're doing a better job scheduling the right people at the right hours," said David Gaminde, Victra's Vice President of Operations. "We're strategically making sure that people who are good at converting prospects into customers are working when they should be."
Building a good schedule is never easy. But using a quality data-driven solution can turn a laborious, time-consuming process into a competitive advantage for your company. The hardest part may be finding time in your schedule to look into it.
Learn more
A recent white paper written by the Labor Management Institute offers you 10 time and labor management best practices to help you control labor costs and align staffing with budgets more efficiently and effectively. Read the paper.