4 Ways Smarter Workforce Scheduling Can Help Hospitality Organizations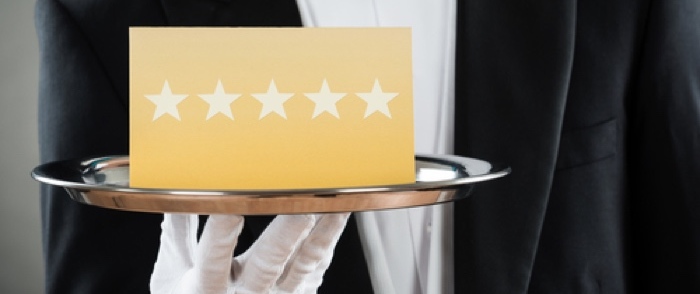 Relying on managers' experience and manual scheduling solutions alone is unlikely to get the job done.

Employee turnover, customer spending and customer loyalty are at the forefront of the mind for most hospitality executives these days. With the economy near full employment, executives know that employees hold the cards, which likely necessitates shining a spotlight on retention strategies. And in this world of social media, they know that consumers have more choices than ever and that your reputation is literally a click away from jeopardy.
How Are You Increasing Sales and Attracting Five-Star Ratings?
It's possible that the answer to both of these points can be found in your workforce scheduling practices and technology. Whether you are in the business of retail, restaurants, lodging or gaming, scheduling your associates with precision can help your business thrive.
Workforce optimization solutions leverage sophisticated intelligence to produce labor forecasts. Precise labor forecasts can inform you of your staffing needs down to 15-minute increments for any job and location. You can take the data you already have — sales, traffic, occupancy, meals and more — and apply it to the creation of these forecasts, which can be adjusted and constrained according to your labor budgets.
With a proper forecast in place, the system can create a staffing plan that minimizes understaffing and overstaffing. Then all managers have to do is schedule employees based on their preferences, availability, skills and proficiencies. This allows the right people to be in the right place at the right time. For example, your best sales or service associates should be able to serve customers during peak business times with the implementation of these systems. This means that:
You can provide better and faster service, and increase your sales and customer satisfaction.
Employee satisfaction and turnover may improve because people are not overworked or underworked.
Productivity gains such as sales per labor hour or guests served per labor hour can be realized.
Your managers can stay under budget and reduce regular, overtime and premium labor expenses.
Increased Sales Conversion
ADP recently worked with Victra, a leading wireless phone retailer that operates almost 1,200 stores in 47 states, to implement its workforce optimization solution. "We discovered that some of our stores overstaff and some understaff, so we needed to balance them out. We also want to make sure that our managers are scheduling our best people at the busiest hours and days to provide the best guest experience," says David Gaminde, Victra VP of Operations.
Once a group of pilot stores were live on the system, Victra conducted a study showing that stores using the solution had a 4.5 percent greater sales conversion rate, Net Promoter Scores were 6.5 percent higher and customers were being served faster. All of this may be credited to the move toward optimizing their existing workforce.
"The conversion results alone represent numbers that are fantastic! That's important to us because it shows that we're doing a better job scheduling the right people at the right hours – we're strategically making sure that people who are good at converting prospects into customers are working when they should be," says Gaminde.
In any business where demand fluctuates, employee scheduling is difficult to do well. But in hospitality, where happy and competent employees can lead to satisfied and loyal customers, the stakes are higher, and the importance of proper employee scheduling has increased dramatically in recent years. Relying on managers' experience — or lack thereof — and manual scheduling solutions alone is unlikely to get the job done.
Go Deeper