Career Paths: 4 Ways HR Can Help Employees Succeed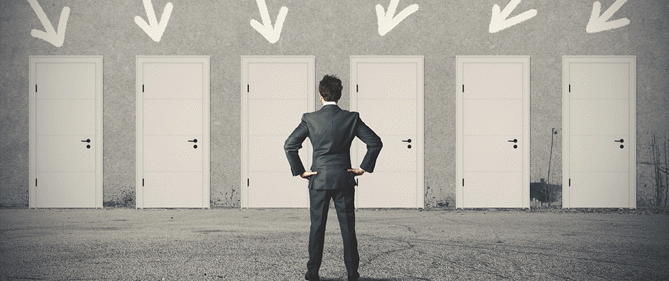 At the heart of career paths is the commitment of the organization to help employees succeed.
One area of the employee experience where organizations and employees agree is the future. Businesses hire employees hoping they will stay with them over time. And, employees want to know they have a future with the organization. This means that both organizations and employees want a career path.
The term "career path" refers to the roles an employee can move into within the organization. For example, an employee could move up through management.
There's also the concept of dual career paths, which allow employees to move up the organization within the same department, but one path is focused on the technical aspects of the job and the other on managerial.
Either way, career paths are defined ways for employees to progress in their careers. In today's labor market, organizations can use career paths to help them achieve their talent management goals of promoting more talent from within, developing replacement and succession plans, and increasing employee engagement and retention.
HR's Role in Shaping Employee Career Paths
For organizations to realize these benefits, however, HR departments need to consider adding a career path conversation to several activities in the employee life cycle.
Recruiting: There's nothing wrong with talking about career paths with candidates. If a candidate is interviewing for a manager position, they will want to know if they could someday become a director. That doesn't mean they're going to lose focus on the position they're currently interviewing for.
HR and talent acquisition departments will want to think about the right questions to ask during interviews and the appropriate moment to share career path information.
Onboarding: Many organizations give new hires an onboarding roadmap that explains what they will learn during their first week, month and year. New employees also spend time with their manager to discuss performance expectations, goal setting and the performance management process.
HR and learning departments could add information about career paths to orientation and onboarding. If it doesn't specify what the specific career paths are, it can at least cover when employees will learn about them in the context of their onboarding experience.
Learning and Development: Every employee needs learning — from compliance training to technical skills to soft skills. All training plays a role either in an employee's current role or a future one (or both). In addition, managers might conduct informal training with employees on policies and procedures.
Learning and development departments can include career paths in training program descriptions and in the actual learning objectives. A key principle of adult learning is to show how the learning impacts the job.
Offboarding: It might seem counterintuitive to talk about career paths when an employee is leaving, but with the popularity of boomerang employees, it makes good business sense to consider it. Employees could leave the organization, gain skills they would never get inside the organization, then come back into a position of greater responsibility.
HR departments should consider developing a formalized offboarding process, if they don't have one already. The program would focus on knowledge management, exit interviews, proper transition of organization items and leaving the door open for the employee to return.
Use Career Paths to Build Engagement and Retention
At the heart of career paths is the commitment of the organization to help employees succeed. They do that by letting employees know that they have a future with the business and what that future might look like. Then, through employee activities like onboarding, training and development, the employee is reminded that they are successfully moving toward their career goals.
Learn More
Our guide, Keeping Pace with the Evolution of Work, provides you with a view into what inspires people at work today and how you can win over the best talent.