Millennials Need Your Help to Plan for Retirement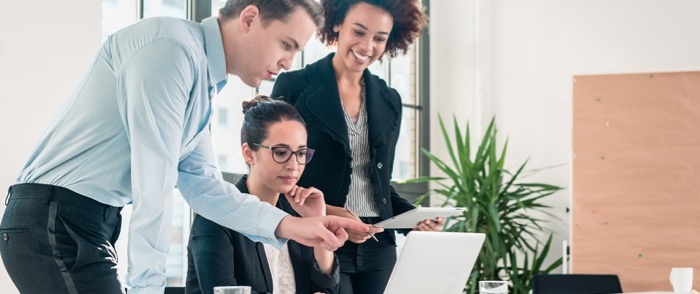 Helping millennials plan for retirement can help both employees and the organization.
Millennials are now the largest generation in the workforce, and a staggering 48 percent of them admit feeling stressed about money, according to the ADP report, "Millennials Are Concerned About Their Overall Financial Security." Employees who are stressed financially often report that this worry trickles down into their workplace productivity, personal relationships and even overall health. In other words, money stress affects nearly all areas of their lives.
Although millennials are far from retirement age, their financial management concerns could adversely impact their long-term planning for retirement. Because they have more near-term worries, there is little time or resources for them to consider retirement planning.
Millennial Financial Concerns
Unlike other generations, millennials are most concerned about the short-term matters that could immediately affect their financial security. For example, per the ADP report, 32 percent are worried about their ability to meet monthly expenses. Another 21 percent are anxious about being laid off from work.
The long-term planning that retirement savings necessitates is less of a priority for this generation of workers because, for them, retirement is decades away. But due to the shift from defined benefit plans (pensions) to defined contribution plans (401(k)s and 403(b)s) over the past 20-30 years, this generation is the least likely to be covered by pensions. Accordingly, retirement savings is typically more crucial for them than the generations that came before.
Benefits of Providing Financial Management Support
Organizations should, therefore, be proactive in educating their millennial employees about the importance of financial management, in general, and long-term planning for retirement, in particular.
This is not simply an altruistic gesture. There are distinct benefits for firms that do this. Benefits include increased employee productivity from workers being able to focus more on their work and not having to spend time dealing with their financial issues. Reduced worker stress also supports enhanced employee capacity for creativity and engagement.
Finally, in a booming economy, it becomes increasingly difficult to find and retain good employees. As such, providing benefits that support workers' financial wellness and offer education and support can make employers stand out from the crowd. According to the ADP report, 72 percent of millennials are attracted to employers that "care about their financial well-being."
Millennial Perspective
Millennials came of age alongside the rise of the internet, mobile phones, laptops and social media. Organizations can best communicate information related to long-term planning for retirement to this digitally savvy generation by leveraging these tools.
Financial wellness programs can teach employees how to better manage their expenses, reduce debt — including student debt — and fully utilize their benefits. Automatically enrolling employees into 401(k) plans, and then providing third-party advisory services through mobile apps to help them navigate their choices, is one tactical way to help achieve these organizational objectives.
Millennials have grown up with less of a safety net than the previous largest generation, baby boomers. In addition, this generation has a much higher student debt load, which figures greatly into their financial concerns. Firms that focus on the financial well-being of all their employees, including millennials, should be in better position to attract and retain critical personnel in this tight job market.
Unless otherwise disclosed or agreed to in writing with a client, ADP, LLC and its affiliates (ADP) do not endorse or recommend specific investment companies or products, financial advisors or service providers; engage or compensate any financial advisor or firm for the provision of advice; offer financial, investment, tax or legal advice or management services; or serve in a fiduciary capacity with respect to retirement plans. Investment options are available for all "ADP Direct Products" through either ADP Broker-Dealer, Inc. (Member FINRA), an affiliate of ADP, LLC, (ADP BD) or (in the case of certain investments) ADP, LLC. Only licensed representatives of ADP BD or, in the case of certain products, of an external broker-dealer that has executed a marketing agreement with ADP, LLC, may offer and sell ADP retirement products and services or speak to retirement plan features and/or investment options available in any ADP retirement product. Nothing in these materials is intended to be, nor should be construed as, a recommendation for a particular situation or plan. Registered representatives of ADP BD do not offer investment, tax or legal advice to individuals. Please consult with your own advisors for such advice. ADPBD20180531-0233