HCM Technology Is a Difference-Maker for Small-to-Medium Sized Businesses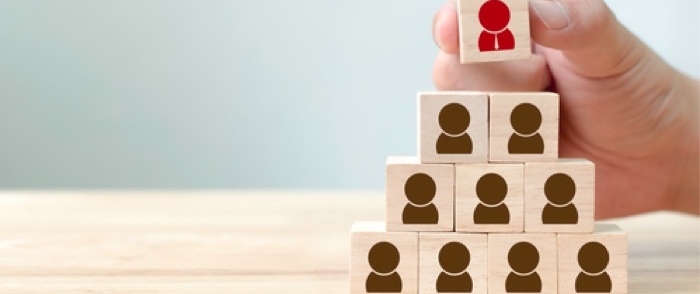 Here's why small and medium sized businesses may benefit more from HCM technology than their larger competitors.
Size matters for HCM technology, but not always in the way that you'd think. For small and midsized businesses (SMBs) with the range of 50 to 100 employees, HCM technology has emerged as a cost-effective alternative to outsourcing HR to a professional employer organization. Nucleus Research found that HCM tech delivers an ROI of $2.90 for every dollar spent for businesses with less than 3,000 employees.
Meanwhile, there's another benefit for SMBs: The technology tends to be easier to use the smaller your organization is. Both factors make HCM a worthwhile consideration for businesses under a certain size.
Large and Small Organizations Reap Benefits of HCM Tech
The days of clunky HCM technologies seem to be coming to a close. PwC found that large organizations are moving toward cloud-based self-service tools. Indeed, 52 percent of organizations saw a jump in employee usage for such tools and 47 percent say that managers are using them more regularly too. In general, PwC found that the technology unshackled HR leaders from rote tasks and let them spend more time proactively working with business partners.
For SMBs, meanwhile, the gap between their needs and that of a large organization isn't as wide as they might think. Once the number of employees gets to be more than 20 or so, HR can get complex. Employees also are likely to expect HR functionality like web- or mobile-based access to pay stubs, benefits and other HR tasks whether they are at a small organization or a large one.
More Benefits for Small Businesses
The benefits for smaller businesses may be even greater. Hanneli Hudock, vice president of Workforce Now product management at ADP, explains that the complexity for HCM tech isn't on the user end. For larger organizations, handling HCM tech is often a more complex endeavor.
"In a small business where you have maybe 20 employees you have one guy who's probably the owner, the proprietor, the bookkeeper and the payroll administrator, or maybe he has a CPA who helps with that," says Hudock. "As you move up in size, you may have three or four people who do that and now you get into segmentation of duties or overlapping controls," she says. "You get up to a 10,000-man payroll and now you have 100 people doing that."
Therein lies the complexity. Hudock notes that as businesses move up in size, the complications occur around approvals and "cross-process stuff" that happens within the HR department. "We tend to think of the users as having the enhanced need, but it's the HR administrators," she says.
Implementing HCM Tech
Another benefit that SMBs can enjoy now that they couldn't a few years ago is the ease of use and implementation for HCM tech solutions. According to TechTarget, 56 percent of HCM solutions are SaaS-based, meaning SMBs merely need to sign up for a recurring subscription. There's no need for on-premises hardware and sizable upfront investment.
Often, SMBs can also pick and choose relevant features from a menu of options, ranging from talent acquisition to regulatory compliance and onboarding, depending on their particular needs. Ideally, such HCM solutions will automate many of the tedious aspects of HR and let HR leaders focus on more high-touch tasks that require personalized expertise.
Clear Benefits for SMBs
It may be then that SMBs have even more to gain than larger organizations from HCM tech, at least when it comes to ease of use. Remember though that HCM is just a tool. In the hands of an HR leader with a clear vision, such technology can help advance everything from recruiting to onboarding to performance management. But it's only as good as the people behind it.
Read More: Use HCM Data for Strategic Insights