A Spotlight on Small Business and Recruitment Challenges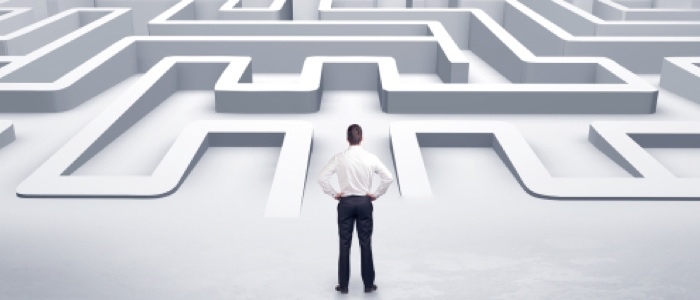 To counteract small business challenges related to talent shortages and high turnover rates, consider offering these benefits.
In the United States, the Saturday after Thanksgiving is Small Business Saturday, when shoppers are encouraged to support small businesses and appreciate all they do for local communities. ADP is once again a corporate supporter of Small Business Saturday, but the company's interest in the economic impact of these employers is a year-long focus.
According to recent ADP Small Business Employment reports, businesses with 1-49 employees continue to experience the greatest changes in terms of growing employment. But small business challenges of talent shortages and high turnover rates remain.
To help counteract these issues, small business owners can offer the following benefits or options:
Pay Cards
Another way to attract and retain talent is to offer pay cards or payroll cards as an employee payment method. This may be especially beneficial for employees that don't have bank accounts, as it can save them time and money by making funds available almost immediately. Pay cards also eliminate the need for unbanked employees to use check cashing services, which typically come with fees. According to the Federal Deposit Insurance Corporation (FDIC), nearly 7 percent of households in the United States were unbanked in 2017.
Offering pay cards also allows your employees, particularly those with existing bank accounts, the ability to choose the pay option that will work best for managing their finances. Paycards are generally inexpensive for employers, and you can get them through payroll service providers, certain banks or even professional employer organizations (PEO). By partnering with a PEO, you'll have access to expert advice on administering payroll as well as other topics related to outsourcing human resources tasks, which will likely enable you to allocate additional time to other business matters.
Benefits
Small businesses can't always offer all the benefits that large businesses do, but they can usually provide some, and doing so may help with recruiting and retaining employees. Talking to an insurance broker is a great first step to get an idea whether you might offer health benefits or ancillary benefit plans such as vision, dental or life insurance.
Certain fringe benefits are within reach for many small businesses. Consider stocking your break room with complimentary premium coffee or investing in a coffee service, providing a weekly lunch & learn or offering a monthly health and wellness day with targeted initiatives that enable your employees to relieve stress and focus on their health.
Flexible Hours
By offering your employees flexible work hours, you may have a leg up on other businesses competing for talent. According to a Flexjobs 2018 Annual Survey, 71 percent of 3,000 survey respondents said they would be interested in a job with a flexible work schedule. Flexible work options can pay off for the employer, too — a majority of the survey respondents (76 percent) said they would be more loyal to their employers if they had flexible work opportunities.
Offering flexibility can help appeal to millennials, who are now the nation's most prevalent generation in the workforce. This generation is increasingly demanding flexible work schedules in order to achieve an improved work-life balance.
Telecommuting
Similar to flexible hours, the option to telecommute can help keep your employees onboard and reduce overhead costs for your business. For instance, when employees work from home, your business will require less office space and fewer office supplies and utilities. According to Ohio University, letting a single employee telecommute can save your business $10,000 per year on overhead-related expenses. Additionally, the arrangement can help you extend sales territories without investing in new properties.
Telecommuting also helps your employees, as they can individually save an estimated $6,800 per year by avoiding expenses related to standard commuting, according to the Ohio University report. The option of remote work can also help you grow your talent pool and find candidates with the right fit regardless of geographic location. This may even allow you to hire members in different time zones and expand customer service coverage to additional regions, if needed.
For more ways to address small business challenges, promote your organization and attract top talent, get involved with Small Business Saturday on Nov. 24.