Tips for Choosing the Best Benefits Broker for Your Business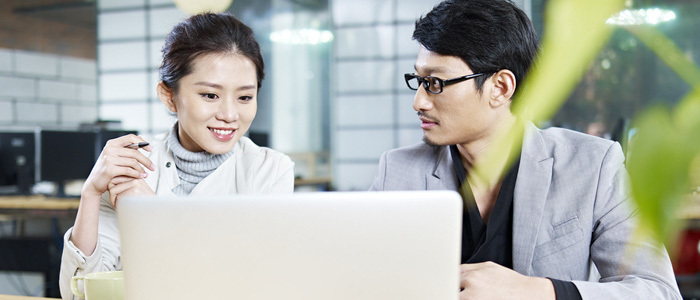 This article was updated on Oct. 17, 2018.

Do you have a benefits broker for your small business? Partnering with a qualified benefits broker can help you feel confident that you're offering the best benefits package for your employees while allowing you to devote more time to growing your business.
"Running a business doesn't usually mean having to personally manage employee health insurance, too," says Kyle McDaniel, Automatic Data Processing Insurance Agency vice president of Sales, Health and Benefits. "The best strategy in most cases is outsourcing this role to a talented and committed professional. But this does require some research and exploration on the owner's part."
The Broker's Role
If you're unhappy with your current benefits broker, it may be time to shop around. Before you begin your search, it's important that you have a thorough understanding of what an effective benefits broker can do for your company. As Business Management Daily reports, some of the key responsibilities that a broker should cover include:
Assisting employers in getting health insurance quotes during the annual renewal period
Offering a detailed financial analysis to guide you in choosing the right provider
Understanding how employees use a plan and whether it's meeting their needs
Taking an active role in addressing any problems that arise between employees and the carrier
Shopping Around for the Best Choice
The ideal benefits plan won't just magically appear, notes Kyle McDaniel. "It's very important to shop around, just as you would for any other major business service. Make sure you compare prices, that the proposed plan is affordable for everyone involved and that it aligns with the needs of your business."
What to Look for When Choosing a Broker
"Make sure there's a good service model behind any broker," advises McDaniel. "It's also very important that the broker has an employee-centric focus. When a plan is selected, your employees should be able to call a licensed professional and get informed answers to their questions. Getting the wrong answers can lead to difficulties for everyone and should be avoided at all costs."
The Importance of a Full Benefits Strategy
Some brokers only offer one insurance plan, which may not meet your business needs. As such, it's often best to seek out a broker with a full benefits strategy, including options for life insurance, vision coverage, dental coverage and wellness programs.
"Sometimes getting quality coverage for your employees isn't just about the dollars," McDaniel notes. "If you're not regularly communicating with your broker about what your employees need, you're not getting the right solution. An effective broker will outline various options (and the costs involved) and assist you toward making the most informed decision."
Choosing the right benefits broker can also have a major impact on employee recruitment and retention.
"Having a broker who can assist you with all the ongoing changes in health care can make a significant difference in recruiting and retaining the best employees," says McDaniel. "Job seekers impressed with the quality of your benefits package are much more likely to explore employment opportunities with your business."
Click here for more information about how benefits administration should work with your current technology and your overall company strategy and culture.