How to Identify and Leverage Employee Strengths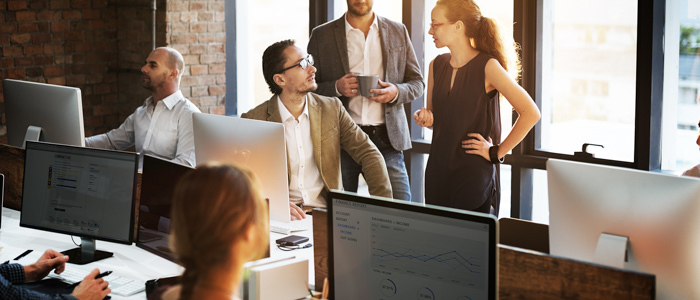 Quick response to workforce trends is a savvy business strategy in an ever-changing environment where employee satisfaction has proven to be an important predictor of an organization's success.
By making an effort to identify and nurture on employee strengths, you can strengthen your overall business performance. As noted by Harvard Business Review, studies confirm that playing to employee strengths benefits business objectives: Workgroups that received a "strengths intervention" saw a 10 to 19 percent boost in sales, a 14 to 29 percent increase in profit and a 22 to 59 percent decrease in safety incidents. Here are some tips on how to help your employees make the most of their strengths.
Critical Competencies
To tap into your employees' talents, first identify strengths that could improve efficiency and performance. You can begin by scanning for broader talents and then look for more specific strengths as needed. It's also important to speak with staff members about what they believe they bring to the organization. This allows you to understand employees' perceived value to the company and gives you the opportunity to "test drive" strengths before handing out new positions or promotions.
What are some of the most valuable employee strengths?
Communication. All employees have to communicate with each other, but some do so better than others. Seek out workers who can easily relate to both peers and superiors without sounding condescending or pushy. As noted by the Houston Chronicle, it's also a good idea to pay attention to emails and reports, as these platforms allow you to assess written communication skills.
Planning. Your workforce knows how to get the job done, but some staff members take this a step further by designing thorough and complex plans that account for multiple failure points or interruptions. These types of capabilities can prove to be invaluable when it comes to meeting long-term objectives.
Problem-solving. What happens when employees come up against a difficult challenge or one that requires them to think outside of the box? While some struggle, give up or immediately seek managerial input, others are willing to strike out on their own and find answers, even if they're not immediately obvious.
Tenacity. Projects may encounter hiccups, customers may be complaining in droves and technology doesn't always work as intended. Watch what happens when things don't go smoothly. Tenacious employees will rise to the top with ways to manage their own stress levels and new options for getting things done.
Leveraging Employee Strengths for Long-Term Success
Once you identify employee strengths, how can you leverage them to improve business performance? Forbes argues that it's beneficial for you to put employees with differing strengths on the same team. For example, 10 planners and five communicators might get off to a great start on a particular project but fall down if the unexpected happens or the assignment becomes more technically demanding than originally planned. Diverse teams are generally more powerful.
Selecting the best employees for each team or task not only benefits you in the short term, with project success. When employees are given the chance to play to their strengths and are rewarded with greater feelings of satisfaction and engagement, their achievement continues on an upward trajectory, bringing long-term benefit to the entire organization.
The 2016 ADP Employee Engagement Study found more than three-quarters of employees say it is important that they enjoy their work. Learn more about how employers can work to improve employees' experience in a job, and boost retention of their best employees.