Top 5 Questions to Ask Payroll Providers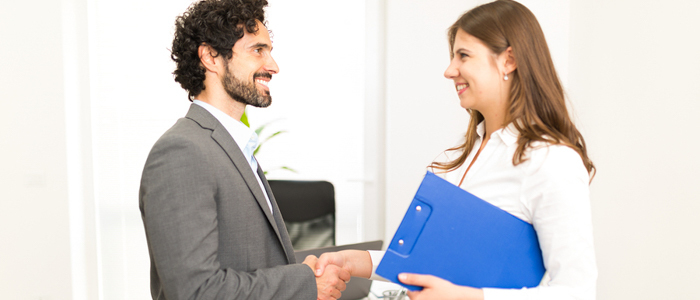 Be sure to get answers before you switch.

As your business grows, you may contemplate outsourcing your payroll activities or changing your current payroll provider. The following are the top five questions to ask payroll providers before making this decision.
1. What Payroll, Compliance and HR Solutions Services Do You Offer?
Payroll providers offer a variety of services, even beyond basic check processing and more complex tax services. Decide in advance which tasks your small business needs help with, and ask potential payroll providers which they offer. There are several providers on the market to choose from, so the answer to this question may knock a few off your list. Some providers may offer various levels of service; by pinpointing your payroll needs and knowing your business requirements, you can help save your business money by choosing the solutions that best fit your needs.
2. Do You Understand the Needs of My Industry?
The greater the number of years a provider has been working within your industry, the higher the likelihood that they will have a strong understanding of the laws and compliance issues applicable to your business. Due diligence is necessary to ascertain the provider's experience is not only pertinent, but also proven.
3. What Technologies Do You Use?
Your payroll provider should offer user-friendly, modern technology that offers mobile options and a variety of ways to access data. Look for providers that offer free trials to make sure the services rendered meet your business requirements before making a long-term commitment.
4. What is the Cost of Your Service?
As a small business owner, you may be working within a limited budget, so the cost of payroll services is important. Many payroll providers will charge monthly subscription fees, so you need to find one that meets your needs as well as your budget. According to Business News Daily, monthly fees can range in price depending on the plan, as well as the number of employees, frequency of pay and other factors. Many providers will charge between $1 to $10 for each paid employee. Some providers charge extra for certain services, such as direct deposit, or pose additional processing fees that may occur regularly. The provider should give you a detailed breakdown of their fees and outline all charges to avoid any surprises later.
5. How Secure is Your Service?
When dealing with payroll, you are inherently handling personally identifiable information. A security breach can put your business at risk. The payroll provider you select must protect the confidentiality, integrity and availability of your data using data encryption methods, firewalls, multi-factor authentication and backup practices. The security of the physical equipment in a provider's data center is also vitally important. Be sure they can demonstrate the specific measures and practices they use to protect data.
By asking potential payroll providers these five questions, you'll be on your way to a solution that will help your business run more efficiently.
Are you interested in learning more about outsourcing payroll? Click here for our free payroll solution buyer's guide.