The Business Case for Diversity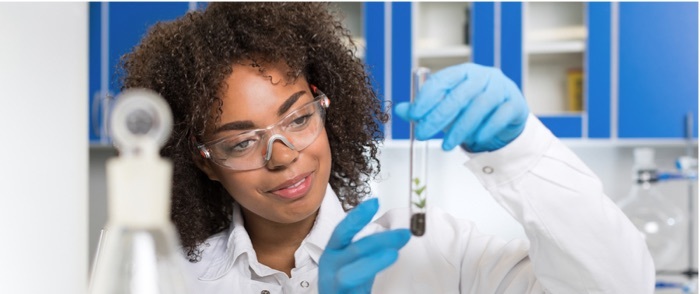 What companies need to know about diversity and inclusion for women in STEM.
Much has been written in recent months about the importance of diversity and inclusion in the workplace. Despite this focus, countless organizations of all sizes struggle to originate and sustain progress in this business-critical area. In most cases, it's not for lack of earnest intent; failure is a function of not approaching diversity with the same rigor and metrics driving other initiatives.
One of the larger challenges affecting the HR industry today is the greater demand for talent in science, technology, engineering and math (STEM) roles, especially for women and women of color. In fact, Randstad reported that in 2016, 3 million jobs in STEM went unfilled. Couple this with the fact many women who study STEM don't stay there and we have a bonafide talent shortage.
Consider the fact that employment in STEM occupations has grown 79 percent since 1990, outpacing overall U.S. job growth – which grew by 34 percent over the same period (2018/Pew Research Center). That is why STEM jobs are also the highest paying, with STEM workers earning an average of 26 percent more than those in non-STEM jobs. Without an influx of additional talent into this field, businesses will continue to struggle to fill key openings. Diversity provides a viable solution to this problem.
Women fill nearly half of all U.S. jobs – but less than a quarter of STEM jobs. As a result, women are significantly underrepresented in the corporate pipeline and as they climb the ladder, their representation further declines. And women of color face even more dramatic drop-off at senior levels. The problem starts early – women with STEM degrees are less likely than their male counterparts to work in a STEM occupation. Culture, lack of advancement and working conditions are the primary reasons women don't stay in tech roles.
Lack of diversity and inclusion in the workplace can have dire consequences to the overall health and sustainability of any business. Global enterprises, especially publicly held companies, understand this and want to align with United Nations Sustainable Development Goals (including gender parity) in order to remain competitive in the eyes of investors and clients. It's also a driver of business performance and there is a lot of data that supports that premise. For example, Catalyst found that financial performance rises for companies with more women in leadership roles.
Now, what can we do about the diversity gap today? There are structural changes companies can and should implement throughout the talent lifecycle to address this opportunity. The key is creating measures of accountability along the way. We can:
Assess culture & people metrics to identify areas of greatest opportunity and then set goals for improvement and accountability.
Align talent practices to expand the pipeline, increase advancement and ensure performance and potential are being rewarded across the spectrum.
And integrate actions into business because it's the leadership of the business, not HR, that needs to take the actions necessary to close the gap.
Never before in the history of work has there been more evidence that diversity enables stronger, more sustainable businesses. And never before have there been more tools and resources at our disposal to ensure diversity and inclusion can take root in our workplaces. It's up to us to make sure we're fostering the kind of culture that will generate the next great innovation.
Go deeper:
Diversity & Inclusion – Achieving Diverse Workforce Representation Beyond Sourcing [ADP webcast recording]
Learn about women in STEM careers at ADP.
Why Fixing the Gender Diversity Gap Is a Pressing Business Concern