Flexible Work Arrangements: How to Attract and Retain Retail Employees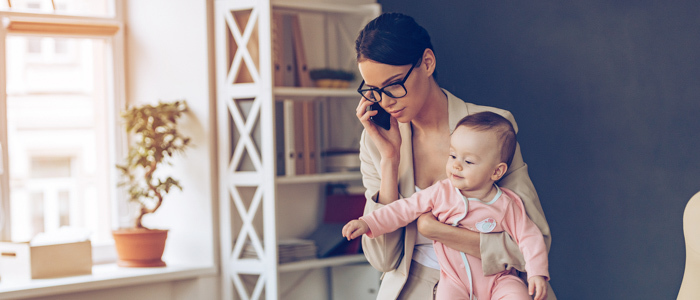 This article was updated on Sept. 5, 2018.

Flexible work arrangements are more prevalent in some fields than others. While it may be fairly easy for a software developer to work from home or in a remote office, it can be more challenging for employers to offer this type of flexibility in the retail sector. However, it's clear that employees want flexibility to support work-life balance, and companies that offer this particular benefit are better equipped to attract and retain talented workers.
Flexible work arrangements are not only deeply valued by employees, but they can also benefit your business. According to a report from the Society for Human Resource Management (SHRM), "employees who have the opportunity to make use of workplace flexibility show increased commitment and engagement and improved performance — outcomes that ultimately help their employers." Furthermore, SHRM reports that 41 percent of employees stick with their companies based largely on workplace flexibility.
Scheduling Flexibility in Retail
Employers can offer a variety of flexible work arrangements that go beyond the ability to work from home. When it comes to the retail industry, business owners should strive to establish schedules that fit the needs of their part-time employees. For example, you can try to accommodate working mothers by providing them with shifts that take place during hours when their children are at school. You can also offer evening or weekend shifts to college students or older workers, as well as compressed workweeks for those who might want certain days off and other forms of scheduling flexibility. Developing a flexible workplace environment may even help you to reach your end goals.
The wider the range of flexible scheduling options you're ready to offer, the better your chances of retaining a retail employee who's looking to balance working for you with his or her other priorities. By doing your best to accommodate your employees, you can increase retention and improve your recruitment efforts.
Balancing Operational and Employee Needs in a Scheduling System
Of course, when it comes to establishing a scheduling system, it can be tough to balance your employees' needs with the needs of your business as a whole. In order to do so, you need to have a leadership mindset that prioritizes workplace flexibility in addition to technology tools that allow both you and your employees to have a say in scheduling issues.
When you create a flexible workplace, you're not only investing in the well-being of your staff, you're also investing in your business by providing a benefit that will help attract, engage and retain talented employees.