The Finances Behind Flexible Working: The Upside of a Flexible Workplace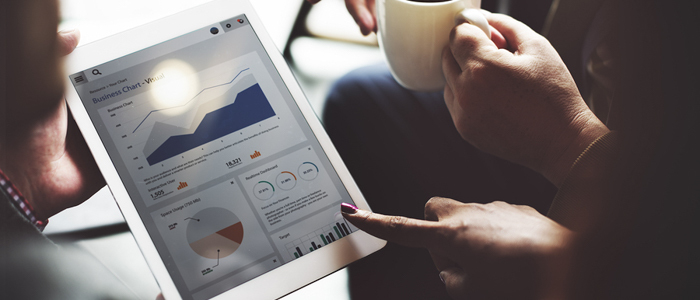 This article was updated on July 6, 2018.
Technology is enabling workers to add value from any place at any time, untethering today's workforce from the office and the traditional 9-to-5 day. There is also an increased emphasis on the importance of work-life balance. Flextime policies are becoming a must-have to attract and retain talent.
But it is perhaps the financial impact of productivity gains and enhanced levels of employee engagement driven by flexible working arrangements that finance and HR leaders should be most excited about.
Finances Behind Flexible Working: Impacts on the Business
Harvard Business Review (HBR) found that increased working from home policies had a number of positive financial impacts on businesses — from reduced office space costs to increased productivity. For example, one business reported a 13.5 percent increase in sales calls from people working from home compared to staff in the office. Retention also went up, with people working from home quitting at half the rate of people in the office and reporting much higher job satisfaction.
CNNMoney reports how businesses can benefit financially from allowing employees to work from home. By allowing employees to work from home at least half of their work time, firms save $11,000 per remote employee annually.
Vacation Policies Boost More Than You Think
Offering flexible work schedules, however, should be just the first step in a long process to alter your organization's culture to cultivate employee work-life balance. Encouraging employees to take time off will serve as more than just a morale boost, it actually can drive engagement and productivity, as well.
According to a Project:Timeoff study, conducted by Oxford University, American employees collectively surrender billions in benefits by forfeiting paid time off. In 2013, American employees surrendered an average of $504 per employee of free labor for their employers. Countries in Scandinavia, South America and Europe, where workers receive almost double the amount of paid leave than American workers, are at the top of global rankings for employee job satisfaction and loyalty.
Another study by Project:Timeoff, this time in conjunction with the U.S. Travel Association (U.S. Travel), notes there is almost universal recognition from employees and senior business leaders about the importance of taking paid time off. In fact, U.S. Travel reports around 90 percent of senior executives believe time off can make employees more productive, reduce burnout and absenteeism, improve morale, reduce turnover and enhance creativity. Additionally, 81 percent of senior executives agree that encouraging employees to use their time off makes them more willing to put in overtime when needed.
The Right Systems Make it Work
The beneficial finances behind flexible working will be bolstered by an investment in systems to optimize flexibility and facilitate employee opportunities to use it. HBR recommends taking flexibility to the next level by moving to a manager-initiated program supported by tools and technologies. For example, having a strong time and labor management system in place is a must when it comes to flexible scheduling. In addition, designing the right flextime policy can be best informed by human capital management (HCM) data and employee engagement analytics pulled directly from this system.
Data you should be collecting to gauge the effectiveness of workplace flexibility includes data on employee performance and engagement — including turnover, absenteeism and time worked. Regularly tracking this data and adjusting flexible policies according to what works best will be key to optimizing your ROI.
The right systems could spell the difference between merely offering flexibility and harnessing it to drive desired business outcomes.