Reputation Management: Why It Matters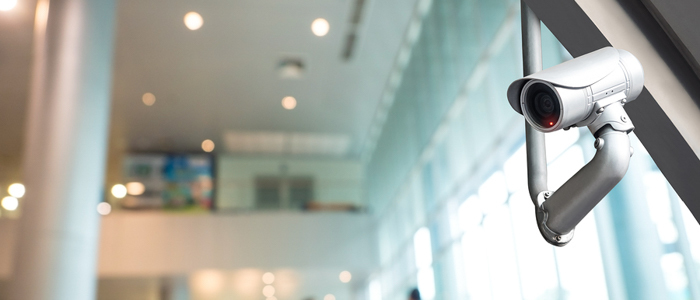 This article was updated on July 4, 2018.
Reputation management is often under the purview of marketing, corporate communications or PR departments. But finance has some stake in the game as well. Why? Because strong corporate reputations build strong brands, which can drive customer engagement and big benefits to the top and bottom line.
How Brands Are Built
How are big brands built? Through high-quality and high-valued products and services, of course. But also through the people who make and deliver those products and services to customers — employees. According to Entrepreneur, unsatisfied workers cost America between $450 to $550 billion in lost productivity every year. In addition to lost productivity, employees can also impact firms financially by their service — good or bad — to customers and impact on the brand.
The Power of Employees
Today, employees have the ability to quickly and broadly share information through channels like Glassdoor®, as well as sites like Facebook®, Twitter®, Snapchat and more. "Websites like Glassdoor integrate internal morale in a public forum, exposing it to clients and customers," says Bill Pinkel, Account Director at Reputation Management, a consulting firm based in Syracuse, New York. "Not only can this obviously impact recruiting, but negative reviews on such sites could also deter clients or customers from working with an organization."
The flip side is also true, of course. When employees are engaged, they can become strong brand advocates, helping to build the organization's brand and its business.
This can be important when it comes to recruiting efforts. According to the ADP Research Institute® report, Evolution of Work 2.0: The Me vs. We Mindset, organizations and their employees seem stuck in a perpetual dating game where even employees who say they're loyal to their job are constantly on the lookout for something better. Even in India, where 81 percent of employees express loyalty to their firm, and workers have been at their jobs for an average of 7.3 years, 80 percent are looking or would consider moving to a new organization.
The Big Benefit of Engaged Employees
Tyler Butler is the founder and principal of 11Eleven Consulting, based in Phoenix, Arizona. Butler says managing an organization's reputation is crucial to a sustainable business plan these days. "Companies must build goodwill as their businesses grow to ensure that, should there be an issue or financial downfall, they can maintain."
According to Cone Communications and its 2016 employee engagement study, here's what matters most to employees today:
93 percent want to work for an organization that cares about them
74 percent say making a positive impact makes their job seem more satisfying
51 percent won't work for a firm that doesn't have strong corporate social responsibility (CSR)
While this can offer some insight into what's important to employees, preferences will likely always vary across geographies, businesses and even employee segments. It's important, therefore, to gather feedback from your own employees to determine their unique needs and preferences. Once employee needs and interests are identified, finance can serve in a key role to ensure resources are allocated to support employees.
Building Engagement Through Strategic Resource Allocation
What are some examples of ways firms are allocating resources to engage employees? Butler points to a couple of ways that businesses can build a strong culture that resonates with employees and causes them to be committed, loyal and productive team members.
1. Provide Resources for Employees to Support Causes They Care About
For instance, businesses can allocate hours that employees may use as paid time-off for volunteerism. Taking this a step further, they could allow employees to earn grants to further support these causes once they've reached a certain level of hours volunteered, or offer matching funds for employee financial contributions to various causes.
2. Consider Employee Resource Groups as an Important Tool for Engaging Employees
Help ensure your employees feel like they belong. These are groups of employees who share certain characteristics who Butler says are "empowered by the company together in an effort to educate and advocate for the arena they represent." For instance, members of the LGBTQ community, veterans and women.
According to Butler, "it is costly to combat a poor employee brand and takes a lot of time to rebound. So the best plan is to get ahead of the curve and put positive programs in place to create a warm, friendly culture as to ensure that the company can avoid negativity further down the line."