Corporate Reputation Management: Responding to Disengaged Employees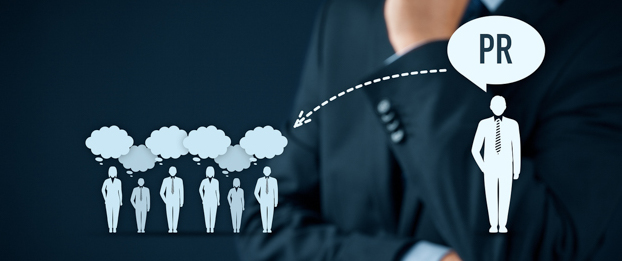 This article was updated on July 16, 2018.
Corporate reputation management is an area of continuously growing concern for organizations, especially within the purview of human resources. Websites where current and former employees can rate and review organizations continue to grow and gain popularity. Disengaged employees who may no longer feel a strong connection with your organization or who may be disgruntled for very specific reasons can leave scathing feedback that will not only harm your ability to recruit new talent but may also poison your pool of prospective clients. In addition, disengaged employees, or normally engaged employees who feel an air of uncertainty, can damage your reputation from the inside out by engaging in gossip.
As an HR leader within your organization, staying on top of what employees say or post online is the front line of corporate reputation management.
Monitoring Corporate Reputation
Many websites cater to current and former employees, encouraging them to post ratings and reviews about experiences within certain organizations. Savvy job seekers hunt down these reviews to determine whether they want to pursue an interview or accept an offer. While you cannot control the messages employees share, you can begin by knowing where to look. Leading employee feedback sites include:
Glassdoor — a site that collects salaries, employment feedback, interview tips and connections to open positions
LinkedIn — a peer-connection site that fosters networking among colleagues, thus enabling discussion to occur about the merits of working for an organization
Indeed — a job search board that also began collecting company reviews several years ago — reviews that show up any time a search reveals an open position within your organization
CIO offers a look at several additional sites that may well be worth your organization's time to monitor for feedback from disgruntled employees. In addition to these sites, traditional social media outlets are another realm in need of monitoring. You'll likely partner with PR or corporate communications leaders in monitoring feedback sites and social media. While your concern will center on retention and recruitment, peers within other verticals of your organization will focus with how your corporate reputation influences current and future clients and customers.
Creating Positive Listening Posts
Idle chitchat at the water cooler can be just as dangerous as comments or pointed feedback posted online. Rumors can run wild through an organization, creating speculation, fear and discontent along the way. One of the most proactive ways to squelch the rumor mill is through open communication and transparent management.
Your corporate culture will dictate responses. Address your office's rumor mill by asking your managers and strong team members to serve as positive listening posts. Encourage them to strive to be actively involved in formal and informal team discussions. Empower them to openly share information and respond to questions as they occur, building trust and comfort throughout teams. Rumor mills are fueled by uncertainty, so take away that fuel through the free flow of information.
Reacting to Company Feedback
Poor feedback is unfortunately a looming reality for most organizations. No matter how well day-to-day operations are maintained and how many customers are delighted, things can slip through the cracks and create negative or knee-jerk reactions — reactions that are now easily posted online or gossiped about in the office. How you respond, and how you manage your corporate reputation overall, can spell the difference between neutralizing that review or fanning the flames.
So ponder these questions before you respond:
Does the feedback highlight a valid concern for you to handle internally?
How likely is the review to scare off potential talent, or the gossip to disengage your workforce?
Can you respond in such a way as to build a new bridge with the disaffected employee?
Is a response even necessary?
Reengaging Employees
Working to reengage employees is an intricate process. When you find an online review from an employee, your response can be the turning point to flip a detractor into an enthused promoter. Remember that something has hurt this employee; try to empathize with whatever has brought them to this point of disengagement. Use that to start the conversation. You may even find an opportunity to empower that employee to lead the way for new engagement strategies, thus building bridges with other disengaged personnel.
As a bonus, turning detractors into promoters and empowering them to take your corporate culture to the next level can lead to a wealth of positive employment reviews — and a silencing of your rumor mill — making it easier for you to maintain a great corporate reputation.