Using a Cloud-Based Global Workforce Management System to Support Growth and GDPR Compliance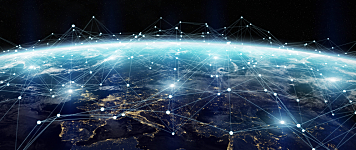 This article was updated in February 2019.
Using a single, integrated system for global workforce management (WFM) can benefit your enterprise in many ways because all the data is in one place, making it easier to see and understand what is happening in your organization. Having an integrated system can improve cost control, employee engagement, reporting, compliance and decision-making.
Now, with the more stringent compliance requirements associated with EU General Data Protection Regulation (GDPR) that went into effect in May 2018, it's more important than ever to make the move to a single, cloud-based WFM solution. GDPR is the European Union's data privacy regulation that affects organizations that transfer information about any EU citizen's personal, public or professional life. The penalties for violating these rules can be severe. Several fines have already been levied and more are expected. Here is more information on GDPR.
Having a single, integrated WFM solution can significantly reduce the governance efforts and help mitigate the risk of non-compliance. Partnering with a SaaS solution provider can help reduce the burden of administration, while automating and streamlining procedures.
"Organizations leave themselves vulnerable to missed opportunities and significant risk without tools and processes to help ensure the tracking of time and attendance activity, and the collection of compliance and absence information," according to an ADP report. This applies equally to small businesses, or multinational enterprises with employees around the globe.
For HR leaders in global firms, communicating the costs of HR-related data silos and the many benefits of a globally integrated WFM system will be the first step toward convincing the C-suite that change is needed. Here's some insight to help you build your business case.
4 Key Elements of a WFM Business Case for the C-Suite
1. Understand How the System Will Affect the Bottom Line
Know the potential benefits of using a single system with real-time analytics and automatic alerts to manage proactively and restrict or limit certain employee actions. ADP research shows an integrated workforce management system can reduce absenteeism, improve productivity, and make it easier to comply with wage and hour laws. Potential benefits may include:
Reduction in planned overtime
Reduction in payroll costs
Higher employee engagement rate
Time saved by managers, boosting productivity
Easy and enterprise-wide access to key employee-related data to make timely, data-driven decisions about allocating human resources
Improvement in wage and hour compliance.
2. Select Your Provider to Meet Your Compliance and Data Integration Needs
Global organizations should look for WFM systems that have both global and local reach to ensure that the system addresses wage and hour compliance requirements in the locations you need, offers language support across regions and platforms, and provides 24/7 customer service. In addition, with the heavy burden of compliance based on GDPR regulations, your provider should be able to commit to high standards of protection of personal data globally to minimize your risk in this highly complex environment.
3. Compare the Options
Analyze the cost of doing nothing, or maintaining multiple WFM systems and vendors. How much time are you spending building connections between divergent systems, aggregating and consolidating data and fixing resulting errors with manual operations? Are you increasing your risk of GDPR sanctions by having too many systems and trying to host them all yourself? Can you afford to do nothing? Quantify that cost and risk, and identify providers who are going the extra mile on data security by using Binding Corporate Rules, and undergoing the EU cooperation procedure.
Many thousands of multinational enterprises and employees worldwide trust ADP with their most sensitive personal information every single day. As a BCR-approved data processor, ADP has been recognized among an elite handful of companies worldwide with approved BCR rules for global data protection and is viewed by European regulators as a trusted and accountable custodian of data within a new era of European data protection governance.
4. Understand Implementation, Changes and Set Expectation
The duration, cost and specifications of any WFM implementation process naturally depend upon your needs and budget. Communicate with stakeholders from your C-suite to local business units and your chosen WFM system partner, to develop a solid framework for implementing change. Global implementations can be difficult because regional leaders are used to their existing systems and may be reluctant to change. Make sure they will maintain the functionality they had previously, and explain that new systems will increase efficiency and improve reporting. Your WFM system partner should offer implementation support in each of the organization's locations, with local rules, time zones, and language capabilities, and be able to offer broad reporting capabilities across the organization.
By adopting one consolidated WFM system that is integrated with your payroll, with the flexibility and scale you need, your organization can significantly improve time tracking and data collection capabilities across all your locations. This will give your organization a platform for growth, and a simpler way to accurately gauge and oversee employee hours. It will also enhance your ability to see that governance and compliance requirements, such as those associated with the GDPR, are fulfilled, no matter where your offices are physically located.