Manager Relationships With Employees Can Boost Retention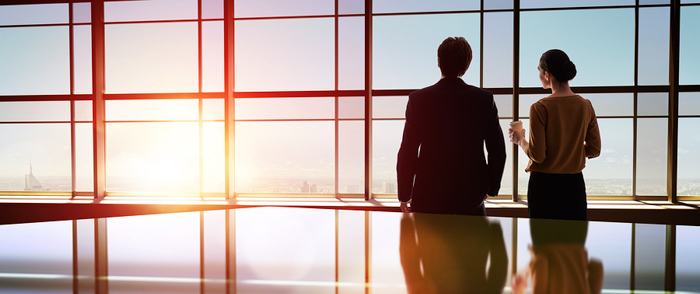 Poor manager relationships can lead to employee attrition. Here's how to train managers to build stronger relationships with direct reports.
One of the top reasons employees leave a business is because they have poor direct manager relationships, according to an ADP Research Institute (ADP RI) report, Fixing the Talent Management Disconnect: Employer Perception versus Employee Reality. In fact, when compensation is excluded from consideration, the number one reason for an employee departure is a poor direct manager relationship, with 36 percent of employees saying so.
The Price of Turnover
Every business leader understands that recruiting, hiring and training new workers can be more costly than retaining employees. But many don't realize how close they are to losing current employees. According to ADP RI, nearly 50 percent of the workforce says they're open to leaving their positions if the right opportunity came along. But employers believe only 22 percent feel that way. In order to keep employees from jumping ship when attractive opportunities knock, organizations must implement effective strategies to keep them engaged. By investing in an effective management training program, organizations can help to ensure stronger relationships between manager and employee will flourish, which can directly affect retention and talent management.
Relationship Training for Managers
Ongoing management training at all levels can help reduce the risks of employee turnover. So communicate to managers that they're the employee's direct line to the organization. In training managers to focus on building stronger relationships with their direct reports, focus on helping them prepare to provide the following for their employees:
1. Clarity
According to ADP RI, just 15 percent of employees say they have been given defined development goals for their positions. Better clarity from managers regarding what's expected can be a happiness boost that leads to a productivity payoff.
2. Support
Woohoo Inc. reports that 40 percent of employees say the most frequent cause of a bad day at work is an unsupportive, unhelpful boss. Managers need to be available to answer questions, give feedback and offer a positive word of encouragement on occasion. Make sure managers aren't so overloaded with their own work that they can't make time to provide the support their employees need.
3. Personal Empathy
The employee-manager relationship should ultimately be a relationship between two human beings. That means managers must find ways to get to know the employee on a personal level, find common ground and strive to understand the employee's needs and issues that may arise. For instance, if an employee is a single parent, the manager might need to offer an extra level of understanding when their children have unexpected needs.
Manager relationships can make or break an employee's experience with your organization. Take time to provide appropriate training so that those relationships become reasons to stay rather than reasons to leave.
Read more: The Connection Between PEOs and Employee Retention Rates