How Small Businesses Use PEO Services to Boost Employee Engagement and Satisfaction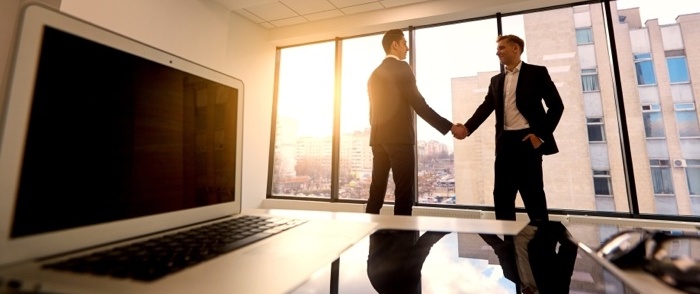 PEOs and employee retention rates — is there a connection? NAPEO research says yes.
With unemployment near a 50-year low, it has become an "employee" rather than an "employer" marketplace. Brian Michaud, SVP of ADP TotalSource® explains, "With the ability to work from anywhere and little incentive to show company loyalty, American workers are discovering they have a unique kind of leverage—and are using it to demand a new kind of work experience."
Against this backdrop, it's imperative for small businesses to find better ways to hire and retain employees. Once such opportunity is to partner with a Professional Employer Organization, also known as a PEO.
PEO 101
In short, a PEO allows small companies to outsource certain employee management tasks through a co-employment agreement. A PEO partners with the company to provide human resources, employee benefits, regulatory compliance guidance, and payroll administration.
The Hidden Costs of Turnover
It costs employers an average of $4,129 and takes an average of 42 days to fill an open position according to a report by the Society for Human Resource Management (SHRM). The cost to hire employees increases proportionately based on the duration of the search, job role and salary range.
As explained by Brian Michaud, "Recruiting and retaining quality employees becomes easier with a PEO. A high-quality PEO that has deep understanding of the job market can help clients attract and retain the the employees they need to thrive."
The PEO Advantage
According to a study by the National Association of Professional Employer Organizations (NAPEO), PEO's have repeatedly demonstrated their ability to help employers increase employee engagement, retention and profitability. Employees of PEO clients report significantly higher scores on key measures related to employee satisfaction:
Levels of employee engagement (+5)
Belief that employer is taking the right steps to be competitive (+8)
Confidence in employer's approach to growing the company (+5)
Enhanced Employer's Profitability
Not surprising, engaged and happy employees have a direct correlation with a company's profitability. According to the NAPEO study, small- and mid-sized businesses that use a PEO:
Have annual median revenue growth that's twice that of comparable non-PEO firms
70 report that their revenues have increased
66 percent report that their profitability has increased since becoming a PEO client.
The Bottom Line
If employee retention, profitability and competitiveness in hiring are areas you'd like to see improvements in at your business, perhaps it's time to consider working with a PEO. Brian Michaud concludes, ADP TotalSource, the largest certified PEO in the U.S., is constantly enhancing its services to help business leaders save time and protect their company, and has significantly advanced its offerings well beyond other PEOs on the market."
Go Deeper
Visit the talent management resource page for the latest actionable insights from the ADP Research Institute®.
The ADP Research Institute's 2019 State of the Workforce Report provides employers with benchmarks to compare against their own statistics.
PEOs Lead Business Forward with Data-Driven Insight