Why You Want a Comprehensive LGBTQ Diversity and Inclusion Policy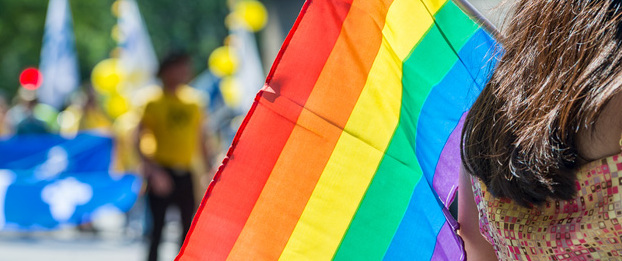 This article was updated on September 7, 2018.
June marks LGBTQ pride month, which serves as a valuable time for HR leaders to consider adopting a diversity and inclusion policy that specifically addresses the treatment and care of LGBTQ employees.
While anti-discrimination policies are an important tool for equality in the workplace, HR leaders should also consider the value of a diversity and inclusion policy specifically including LGBTQ employees, and whether this could enhance existing anti-discrimination policies.
Beyond Anti-Discrimination
Human Rights Campaign Foundation revealed there's been the largest recorded increase to date in organizations scoring 100 percent on their diversity and inclusion metrics, a comprehensive measure of organizations that support both sexual orientation and gender identity protections within the U.S. and internationally. Fortune 500 organizations were significantly more likely to specifically include LGBTQ workers and gender identity protections in anti-discimination policies, while extending benefits to same-sex partnerships.
HP Inc.'s commitment to supporting the needs and rights of LGBTQ workers goes beyond inclusive policy and incorporates regular "diversity dialogue" sessions and diversity-focused employee resource groups.
While organizations of all sizes have the potential to improve quality of life for LGBTQ policies that extend protections and benefits, Harvard Business Review (HBR) reports that enterprises are effecting change on a global scale with better policies.
Adopting LGBTQ Policies Can Impact Global Change in Meaningful Ways
The most inclusive organizations are likely to include "gender identity and expression" as a protected category, establish gender-neutral dress codes for the workforce and work closely with benefits carriers to ensure medical care related to the needs of LGBTQ individuals, especially for treatments related to gender transition.
In addition to ensuring that LGBTQ individuals aren't negatively affected by existing policies, HR leaders can take an integral role in designing workplace sensitivity training programs to inform staff about existing and new policies.
Diversity and Inclusion in the Workplace Can Have Strategic Value
By expanding existing diversity policies to support the needs of LGBTQ talent more extensively, organizations can reap a host of benefits. HBR notes that LGBTQ-supportive organizations are 72 percent more likely to retain talent that identifies as "allies," due to a reputation of inclusivity in business culture. HBR reports that LGBTQ-inclusive organizations are also more likely to unlock market innovations and win the loyalty of LGBTQ and ally-identified customers for their movements toward a culture of diversity.
As your organization expands its support for LGBTQ and human rights, expanding existing anti-discrimination policies can position your organization to better retain and engage LGBTQ talent. By updating your policies to include gender identity and expression, revising your dress code and expanding benefits to meet the needs of LGBTQ talent and their partners, your organization can work toward true diversity and inclusivity.