Collection Issues or Corporate Problems? The Value of Benchmarking Data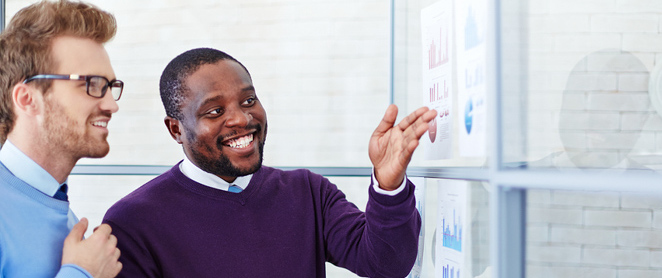 Benchmarking data is likely critical to understanding HR challenges. ADP's chief data scientist offers three recommendations for your data collection and process evaluation.
The best data is high-quality data. From HR to manufacturing to sales and leadership, clean and curated data can make all the difference when it comes to strategy and decision-making. As noted by Harvard Business Review, for example, low-quality data can waste time and money for businesses while better-quality information reduces both costs and risks. The challenge? Ensuring that data collection and cleaning techniques are working as intended. The solution could be benchmarking data.
Compare and Contrast Your Methods
Benchmarking isn't a new idea. By comparing and contrasting current methods to market best practices and the standards of industry leaders, it's possible to determine if you're ahead of the game or running behind. Consider the emerging field of HR analytics, for instance. "A lot of organizations are trying to and starting to understand that data is not as useful if it's guarded," says Marc Rind, vice president of product development and chief data scientist for ADP.
Enterprises are beginning to share their data across traditional "silos" to gain greater insight. But assessing the value of that insight doesn't happen in a vacuum. By comparing current collection best practices with industry standards and observing the kind of insights generated, it's possible for organizations to get a general view of their existing methodology and determine their next course of action.
Collect What You Can, When You Can
Even before you start benchmarking data, however, it's possible to improve your chances of staying on track and on target. How?
"You want to collect as much information as possible," Rind says. While information governance and taxonomic requirements remain critical, Rind says you can come back to that as long as you are collecting the information. With data volume and velocity on the rise, this is good advice. Collect what you can, when you can, or risk losing its value.
Rind also advocates for the value of protection, especially when it comes to collecting HR data. While businesses and providers are trending toward an open source model to help empower collection and discovery, it's critical to ensure "everything is stripped of identifiable data," says Rind. This is key for benchmarking. If you're not anonymizing HR data, you may be behind the curve already. Effective enterprises now make use of HR insight as a common denominator. As a result, data protection can be key in securing employee information.
Understand Your Existing Challenges
The ultimate value of benchmarking may be a better understanding of existing challenges and effective ways to improve the outcome. For example, if benchmarking against existing practices reveals that data collected isn't "clean" — if pieces of data are redundant, mislabeled or poorly defined — this suggests a problem with your current collection methods. This is often the case for HR departments just beginning their efforts at data collection. Partnership with a reliable third-party provider may offer the best way to leverage existing data without overloading HR professionals.
It's also possible, however, that you've taken the time to craft solid clean data policies and are meeting corporate benchmarks. If this is the case, your enterprise rather than your existing methodology may be the outlier, in turn informing the need for a review of current corporate policies and procedures. For example, if data benchmarking shows a 10 percent attrition rate year-over-year for sales staff market-wide and you're faced with 20 percent turnover, you have a problem. If your data collection methods and sources are reliable, then this less-than-optimal result informs the need to review internal practices and improve overall employee engagement. Rind notes that when it comes to talent and HR data, organizations must "treat it like any other function of the business" and ensure they're collecting reliable, actionable data to inform best practices.
Want to know more?
Hear how Casey's General Stores overcame the lack of data and insights and greatly reduced their overtime costs.
ADP® DataCloud can help you learn what insights are hidden in your data.
Other insights from Marc Rind: