Workforce Analytics: 3 Ways to Gain a Strategic Edge With Big HR Data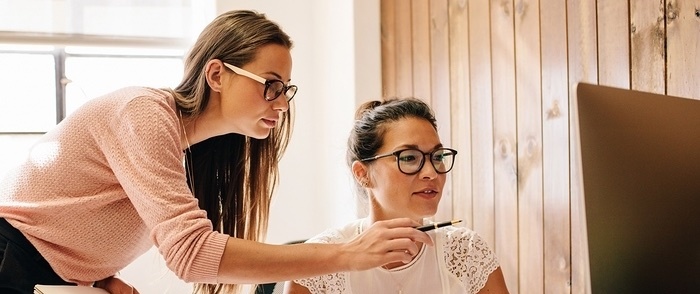 Pay parity matters to talent, but it's not the only way finance leaders can achieve more strategic decision-making with workforce analytics.
In a tight talent market, finance leaders need workforce analytics that can give them the visibility to unlock a competitive advantage. Research reveals that organizations are doubling down on big HR data and adopting more modes of listening. Successful companies are using seven different sources of people data compared to just three at less mature organizations, according to Deloitte.
Here are three ways sophisticated analytics and smarter, cloud-based HCM technologies can boost data-driven decision-making in finance and smarter HR strategy.
1. Benchmarking
Data insights from third-party organizations to benchmark your organization against standards by region, industry or other firmographics can be informative on a range of subjects, from competitive compensation and onboarding practices to employee performance metrics.
For one hospitality company profiled in ADP's "Taking Your Talent Further" workbook, benchmarking was a necessity to win in a hypercompetitive vertical. Data on 30 million members of the workforce allowed the organization to "transform monthly management reports and deliver data-driven, visual reports on new hires, compensation data and more."
2. Forecasting
Real-time oversight into the pulse of talent is possible with rich multichannel data and intelligent HCM tools. With predictive workforce analytics, finance leaders can develop informed resource allocation plans for engagement programs, recognition, wellness and retention risks.
3. Total Compensation Parity
Salary isn't the only aspect of total compensation that matters. In fact, according to the "The Evolution of Work 2.0" report by the ADP Research Institute¨, 46 percent of employees would consider moving to a new job that paid the same or less. To make matters even more complex, the value placed on compensation and benefits offerings varies by demographic, and demographic attitudes are shifting quickly.
Competition in a complex talent climate requires listening actively with workforce analytics. With better surveying and multi-sourced insights, finance leaders can understand how the value of compensation, benefits pricing, flexibility and culture stack up for internal talent.
While it's apparent that workforce analytics can reduce retention- and compensation-based risks, there's also evidence in support of the ROI of big HR data. "Taking Your Talent Further" details how a major tire manufacturer achieved a 7 percent reduction in new hire turnover with a partnered focus on data and technology that supported strategic finance and HR decision-making. With robust people insights, C-suite leadership can build a competitive employee experience and unlock parity in compensation and benefits.