Embrace These HR Data Trends and Make 2019 a Year of Employee and Organizational Growth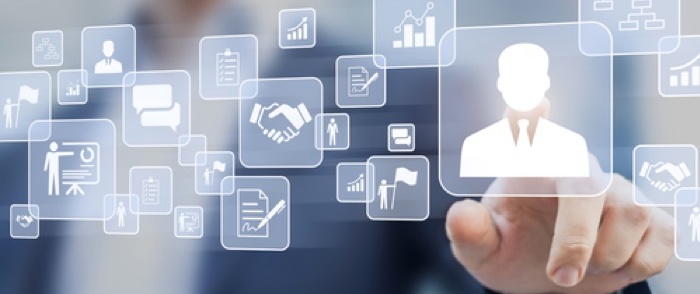 Insightful HR data is starting to transform processes that have long relied on human labor, including payroll, hiring and human capital management.
It's no secret that data has transformed how organizations do business. Data-based applications and data analysis are helping sales, marketing, product development and other areas drive spirited innovation, eliminate inefficiencies, improve customer experience management and chase previously unimaginable growth.
Human resources can also use data to make informed decisions that help their organizations get ahead. Insights from HR data are already starting to transform processes that have long relied on human labor. Payroll, hiring and human capital management are just some of the HR functions that benefit from segmented, detail-rich data showing, for instance, information on the department level or revelations about how competing organizations are faring.
Presented below are three evolving areas where HR data can help your organization better manage talent and improve the bottom line. Pursuing these trends can help contribute to a successful 2019 for your department or organization.
Using Data as an Assistant
Data that is collected, sorted and analyzed by AI-supported technology shouldn't be viewed as the beginning of the end for human labor. Rather, AI can — and should — serve as an assistant to humans. Insights gathered from organization data are expected to help HR leaders approach their duties in new ways and address lingering issues that are better suited for AI. In this way, data will increasingly allow decision-makers to focus on priorities and assignments that call for a more human touch.
For example, data can show which employees are at risk of leaving, which enables HR to discuss potential outcomes with managers, who can then proactively speak with the employees to discern whether they're contented at work. Data could also reveal when a manager is having trouble keeping new hires. This could help HR determine which managers could benefit from additional training — or even a considerate, data-backed conversation. And data can pinpoint when a department exceeds its allotted overtime budget, enabling HR to help managers better guide their programs.
Communicating with human employees is exactly what HR should be doing, and data analytics lets HR act on meaningful insights. Realizing the "human" element in human resources may become more intuitive than ever thanks to data.
Give Management the Data They Need
Being more data-centric allows HR departments to be proactive toward another trend: the need to provide executives and managers with vital data on a regular basis. Management is usually busy running the organization and often has little time to closely review data, but by incorporating data analysis into their workflow, HR can isolate the statistical snapshots of achievements, issues and anomalies that executives and front-line managers need to see.
Using insights provided by our payroll services, one of our client-partners this year saved $3.3 million because a manager had the data on hand to recognize that overspending in overtime had become a problem. HR payroll specialists everywhere can certainly make their supervisors, the CFO and other executives happy if they can pass along direct, precise insights that lead to any unnecessary expenses being cut.
Data Can Foster Employee Growth
The subject of information flow between HR and management segues well into another trend for 2019: an increased focus on improving employee-firm relationships. HR won't have to rely solely on hearsay when they have data to help employees improve performance, learn new skills or seek advancement within the organization.
When helping employees who have expressed interest in management roles, HR can use data to outline the specific career trajectories that current managers followed. Supervisors can also lean on data insights to show employees which skillsets they need to acquire or sharpen to improve performance in their current roles and prepare for a future in management.
Growing organizations understand the need to invest resources and time in employee development. They want their employees to learn and derive fulfillment from their work. Employees, in turn, crave mentorship. When managers and HR can definitively point to steps that employees can take toward professional advancement, workers will appreciate that their superiors value personal development.
Start Using HR Data for Innovation, Growth
Committing to a data-driven approach to HR should be one of your organization's top priorities for 2019. Analyzing data related to your own organization and the successes and failures of your competitors can set your HR department up to advance critical objectives for your firm. Putting this into practice should help grant you the time, insight and confidence to make smart business decisions and enhance your relationships with employees. It's a goal worth pursuing.
More Data Insights
Revelations from Workforce Turnover. A Closer Look Through Predictive Analytics
The ADP Research Institute® published a study where turnover is compared within specific industries to the national experience and predictive models are explored that help determine the likelihood of turnover in a company, an office, even for a specific employee. Get the report.