3 Ways Organizations Can Encourage Employee Retirement Planning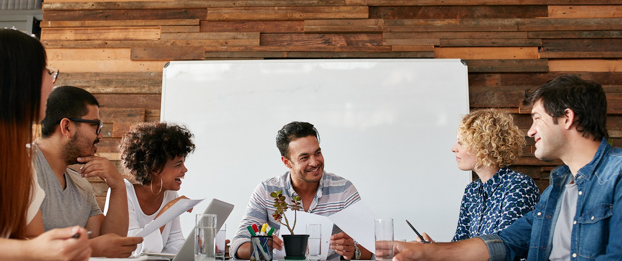 This article was updated on July 18, 2018.

HR leaders have the privilege of empowering employees to be good stewards of their income. One way to do this is to encourage employee retirement planning. MarketWatch notes how switching from traditional pensions to 401(k)-like plans was meant to add to people's retirement security. But it hasn't. "The sad fact is that most Americans are less prepared for retirement than Americans were 30 years ago," reports MarketWatch. "Few have enough pension wealth to make much difference in their lives once they stop working."
Helping employees with retirement planning can improve their readiness for retirement and help reduce their stress — a win-win for employer and employee. According to GOBankingRates, 33 percent of Americans have no retirement savings and another 23 percent have less than $10,000 saved for retirement.
Here are three ways HR leaders can encourage employee retirement planning.
1. Create Programs to Educate and Empower Employees
Most employees only interact with benefits packages as a new hire, during open enrollment or when a major life event occurs. Most of the time people aren't thinking about their retirements benefits — and this is part of the problem.
To increase awareness and engagement with retirement planning and saving, HR leaders can team up with their marketing and learning and development teams to create an ongoing education campaign targeted at increasing employee use of retirement savings benefits. Focus on showing the benefits of increasing retirement savings by sharing real stories of success and failure. The idea is that this is an ongoing program, not a brief campaign only seen during open enrollment. Consider setting a goal to increase the average contribution percentage per employee.
2. Connect Employees With Financial Advisers
Another way to help employees with retirement planning is to bring in financial advisers or other personal finance experts into the office to work with employees. Give employees the opportunity to schedule private meeting time with full-service financial advisers who can discuss strategies for improving retirement savings. Financial advisers can also help employees with broader personal financial matters, such as managing student debt.
Businesses could even offer an employee benefit that includes a full-service financial adviser. The model for such a benefit is an EAP, which pays for all or a portion of a certain number of visits per year with professional services providers like lawyers and psychologists. Why not add financial advisers to such a program? The benefit makes professional and personal financial advice more accessible for employees and empowers people to select the best adviser for their particular needs.
3. Host Speaking Engagements
Many large technology organizations hire prominent financial experts to come into their office and talk to employees about a wide range of topics, including personal finance. Consider bringing in experts to talk to employees about retirement savings and to teach them how to build more effective personal finance and investing skills. These talks are meant to be practical and inspiring.
HR leaders can even book a local financial professional — it doesn't have to be a well-known international speaker. Craft a series of topics that are helpful to employees and ask the expert to review each thoroughly. For employees who can't attend certain speaking events, talks can be live streamed, recorded and made available on your organization's intranet or communications platform.
As employees get smart about their money and become aware about the importance of their retirement readiness, employers have an opporutnity to help with employee retirement planning. Not only can employers potentially alleviate some of the stress that can come with financial planning, but organizations can earn higher employee loyalty in the process.