The ROI of Retirement Education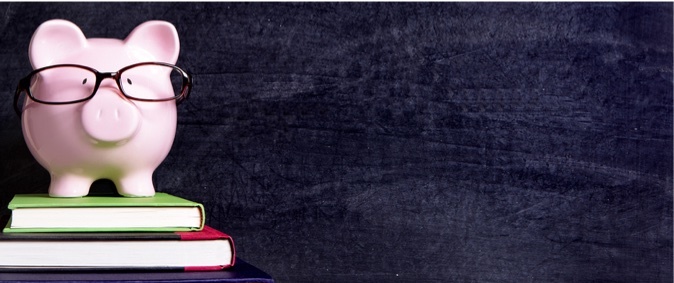 Now is the time to launch or reinvigorate your organization's retirement education program.
Next time you're at the office, take a look at your colleagues. Based on a number of studies, including a 2017 employee financial wellness survey conducted by PricewaterhouseCoopers, your office mates have a lot of financial stress on their mind. For many, saving for retirement has taken a back seat to paying debt and dealing with unexpected expenses.
With so many employees struggling to save for later in life, now is the time to launch or reinvigorate your organization's retirement education program. Here's how to justify the time, effort and expense when you do.
Financial Anxiety Impacts Loyalty and Productivity
Financial wellness programs provide employees with the tools and techniques to assume control of their immediate financial future as well as plan for retirement. In addition to the satisfaction that comes from helping employees where they need it the most, PwC found that when businesses invest in retirement education, employee loyalty increases along with productivity.
Lower HSA Participation Means Higher Taxes
The ADP report "Challenge for Americans: Saving For Health Care Costs in Retirement" also uncovered a troubling statistic when it comes to how employees use health savings accounts, or HSAs. "[J]ust half of employees with HSA access are contributing to one," the report found, "and many are not using it as an opportunity to bank additional savings for future medical costs."
When employees fail to contribute, their employer pays more in taxes. Consequently, when your employees commit funds to their HSA, your firm receives tax-related benefits, since you avoid paying Social Security and Medicare taxes of 7.65 percent on the amounts employees contribute to their account.
Retirees Need Help Saving for Health Care Costs in Retirement
In addition to setting aside funds to pay for routine living expenses, there's an even greater financial burden on the horizon that retirees must start planning for today. "Challenge for Americans" identified health care as the most likely cost facing retirees, with health care premium estimates ranging from $321,000 for a healthy 65-year-old couple to over $635,000 for a healthy 45-year-old couple. "Those who are healthy are at as much risk as those who are not — longevity is the biggest driver of lifetime health care costs," the report's authors note.
Whether an employee experiences financial stress regarding their retirement or the prospect of paying ever-increasing health care premiums, retirement education can do much to reduce their anxiety while at the same time increasing their loyalty and productivity.
Stay up-to-date on the latest human capital management insights for finance leaders: subscribe to our monthly e-newsletter.
Unless otherwise disclosed or agreed to in writing with a client, ADP, LLC and its affiliates (ADP) do not endorse or recommend specific investment companies or products, financial advisors or service providers; engage or compensate any financial advisor or firm for the provision of advice; offer financial, investment, tax or legal advice or management services; or serve in a fiduciary capacity with respect to retirement plans. Investment options are available for all "ADP Direct Products" through either ADP Broker-Dealer, Inc. (Member FINRA), an affiliate of ADP, LLC, (ADP BD) or (in the case of certain investments) ADP, LLC. Only licensed representatives of ADP BD or, in the case of certain products, of an external broker-dealer that has executed a marketing agreement with ADP, LLC, may offer and sell ADP retirement products and services or speak to retirement plan features and/or investment options available in any ADP retirement product. Nothing in these materials is intended to be, nor should be construed as, a recommendation for a particular situation or plan. Registered representatives of ADP BD do not offer investment, tax or legal advice to individuals. Please consult with your own advisors for such advice. ADPBD20180215-0081