Academic Advantage? Benefits of Tuition Reimbursement and Educational Leave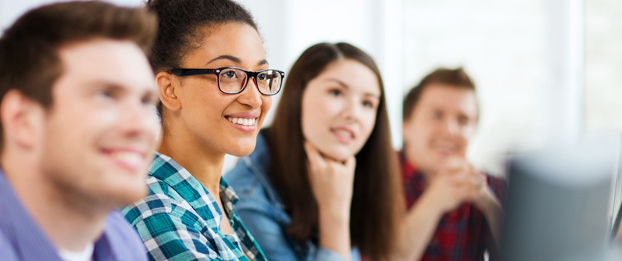 This article was updated on August 22, 2018.
Want to attract and keep the best talent? You need solid employee perks. While health care benefits and child care support can boost loyalty among older workers, many employees just starting their careers are looking for ways to further their education — without digging themselves into debt with student loans.
This trend creates a fantastic opportunity for organizations seeking top talent. HR leaders should seriously consider the benefits of tuition reimbursement and educational leave as a way to grab the best talent and keep them committed to the organization.
Here's how you can get started.
The Academic Advantage
According to the National Bureau of Economic Research, "tuition assistance tempts employees to stay longer with the company as they make use of the benefit, spending their evenings and weekends working through a schedule of college courses towards a degree — a part-time process that could last many years." Time reports there's potential for significant monetary return as well. For example, health insurance firm Cigna not only recouped the costs of its tuition program but also saved $1.29 for every dollar spent thanks to lower turnover and reduced recruiting costs.
Of course, there's another side to the educational assistance story. What happens if employees leave after they've enjoyed the benefits of paid training? As reported by the Canadian Broadcasting Company, that's exactly what happened to the government of the Northwest Territories, which spent more than $30 million in five years for continuing education programs but saw only 56.6 percent of workers who leveraged the program stick with the territorial government. Bottom line? The benefits of tuition reimbursement are significant but don't occur automatically — businesses need to lay the groundwork and conduct effective follow-up to ensure resources aren't being misused and employees are willing to go the distance.
Consider Your Options
When it comes to helping employees advance their academic goals, you've got two broad options — an educational leave of absence or tuition reimbursement. In the first case, employees are given time off from work to pursue their studies, but have to pay their own way through school. The benefit for them? When they're done they come back to a guaranteed position and likely a raise thanks to new credentials. Tuition reimbursement, meanwhile, sees employees taking classes at night or on the weekends with some (or all) of their educational expenses covered by the organization. Many businesses who start an assistance program find themselves trending toward the middle to offer a mix of monetary assistance and time off to complete educational goals.
Draft Policy
Once you've selected what type of assistance plan best suits your talent retention goals, you need to create solid policy. For HR leaders, this should always start with clear expectations. Employees need to articulate how their education will benefit both their career and the business at large, and must provide specific details about their program including course names and expected time to completion. It's also critical to safeguard this information, since you might choose to reject one application but approve another — educational details must be treated with the same care as any other HR records.
In addition, lay out clear guidelines regarding non-completion and continued employment. For example, it's a good idea to suspend further assistance if an employee can't complete their initial courses, pending review and reassessment after a set period. It's also critical to draft policy for educational leaves that allows workers to "borrow" time, which must be paid back via continued service over a set period. Ideally, your corporate environment is appealing enough to encourage employees to invest in a career, but you're always better served by written policy.
Conduct Follow-Up
The final step to maximize benefits of tuition reimbursement and educational leaves? Follow-up with workers after they've completed their courses. Find out what they've learned, if their career goals have changed and what they believe they can now bring to the business. Think of it like this — offering academic assistance is a good starting point and top employees want to know the business has a vested interest in their well-being and advancement. If given money to attend school or time off work and then effectively ignored, chances are they'll develop a healthy resentment and start looking for new opportunities. Scheduled follow-up ensures both employer and employee are honoring their ends of the bargain and provides invaluable feedback to improve your assistance offering over time.
You should consider tuition reimbursement and educational leaves of absence to attract and retain top talent. But before sending staff off to school, decide exactly what you're going to offer, understand how this assistance will be governed and create an ongoing assessment process to maximize your chances of retaining A-plus talent.