Rethinking Benefits: New Trends & Ideas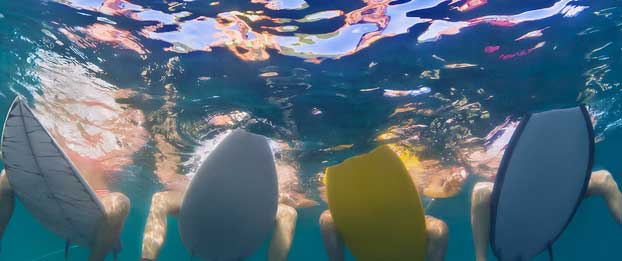 As the job market continues to improve, now may be a good time to rethink your benefits offering beyond health to incorporate lifestyle or non-insurance perks, especially as you look to find ways to attract and retain top talent. "Companies are very much aware that benefits can be used as a bargaining chip, and they are also an indication of the overall corporate culture," said Evren Esen, SHRM-SCP, who is the director of Survey Programs for the Society for Human Resource Management (SHRM).
SHRM's annual Employee Job Satisfaction and Engagement report shows a strong connection between employee satisfaction and the quality of company's benefits offerings. "If there are creative, fun, innovative benefits that a company offers, they'll want to sell that to show that they have a great culture that will attract talent. It fits into the idea of a total rewards package."
Determining Benefit Needs
Organizations are thinking outside of the box when it comes to their benefits offerings. Almost any reward, item, service or working arrangement can be developed into a benefit for your team.
Deciding on benefits and whether to change them depends on the culture of your organization, demographics and what your employees value most.
If you don't know what your employees — or potential employees — value, consider surveying them. You could also host focus groups for employees and potential employees to discuss the types of perks that interest them most, including health-related benefits, family-friendly benefits, leave benefits, financial benefits and flexible work benefits. To keep things organized and accessible for your employees, also consider offering a mobile app that allows employees to understand and choose their benefits and track the ones they've used.
The benefits that are the right fit for one organization may not be ideal for another. Here are five benefits that are trending for many organizations along with a few out of the box ideas.
1. Student Loan Repayment
Increasingly, college graduates are heading to the workforce saddled with college debt. Helping to repay those student loans has become one of the hottest new benefits to offer employees, reports CNNMoney. For example, PricewaterhouseCoopers provides employees up to $1,200 per year to reimburse them for student loan payments.
The average college graduate is finishing school with almost $38,000 in student loan debt, according to Student Loan Hero. As the student loan debt crisis continues to expand, employers that help workers get out from under crippling debt will continue to be attractive to employees.
2. Entertainment and Recreation
Organizations are also recognizing that rest, fitness and relaxation plays an important part in having a healthy productive workforce.
In some cases, a particular type of entertainment or recreation just really fits an organization and the type of people who work there. For instance, outdoor apparel organization Patagonia offers an array of outdoor activities to its employees, such as posting daily surf reports and encouraging them to get out of the office and surf when the waves are right, according to a report from Great Place to Work.
Other organizations such as Deloitte, offer annual stipends toward gym memberships, massage therapy, fitness classes, and equipment.
As Netflix, Amazon Prime Video, Hulu and other streaming services provide more quality, inexpensive in-home entertainment, employers may consider offering perks that pay for some of these services. It's an inexpensive way to provide ongoing entertainment for employees and their families.
3. Paid Leave
Paid parental leave laws have been enacted in some places like San Francisco, and are being considered by some cities and states. There is even some discussion of six weeks paid parental leave on the federal level. In the meantime, some companies have started offering longer paid parental leave to parents for the birth or adoption of a child.
Netflix offers a full year of paid maternity and paternity leave to its employees, notes CNNMoney, and Spotify reports that it offers six months of fully paid parental leave. For employees with a newborn, Facebook offers $4,000 in "baby cash," notes The Economic Times. Not every organization may be able to provide such generous parental policies, but if family-friendly benefits are important to your employees or potential employees, time off or extra funds for new mothers and fathers is worth considering.
While some U.S. businesses are ramping up benefits for new parents, they haven't quite caught up with government-mandated parental benefits in most European countries. For instance, in Great Britain, new mothers are entitled to paid time off for 39 weeks and an additional 19 weeks unpaid, according to Glassdoor. In Finland, new fathers get 45 days off work.
Governments and companies are also considering offering paid leave to care for sick family members, elderly parents, and for bereavement leave. Facebook now offers employees 20 days off upon the death of an immediate family member and 10 days upon the death of an extended family member, notes CNNMoney.
Other examples of paid leave are paid time off to take a class or develop a new skill, personal sabbaticals for a specific project or to pursue a dream, and paid time for community service.
4. Special Compensation and Discounts
Some organizations also help employees who are making life changes or pursuing activities that involve extra funds.
Boxed Wholesale, a shopping startup, will pay up to $20,000 in wedding expenses for its full-time workers, notes Fortune. This is a way for an organization to honor relationship and family, and help with a major expense many employees face.
Some organizations are offering assistance with some intensely personal decisions such as egg-freezing to allow having children down the line, or coverage for gender transition.
Others will pay for the time and equipment for employees to coach youth sports teams, provide child care, and financial planning and assistance for major purchases such as a house or car.
Many larger organizations also offer marketplace discounts with preferred vendors for insurance, banking, restaurants, retail stores, and services.
In considering offering new benefits, it's also important to offer services or perks attractive to all groups of employees. Don't forget employees who are no longer paying student loans or who don't have children. Benefits should benefit everyone and are a great way for organizations to show they understand and care about what's important to all their employees.
Stay up-to-date on the latest workforce trends and insights for HR leaders: subscribe to our monthly e-newsletter.