4 Ways to Measure the Effectiveness of Your Onboarding Program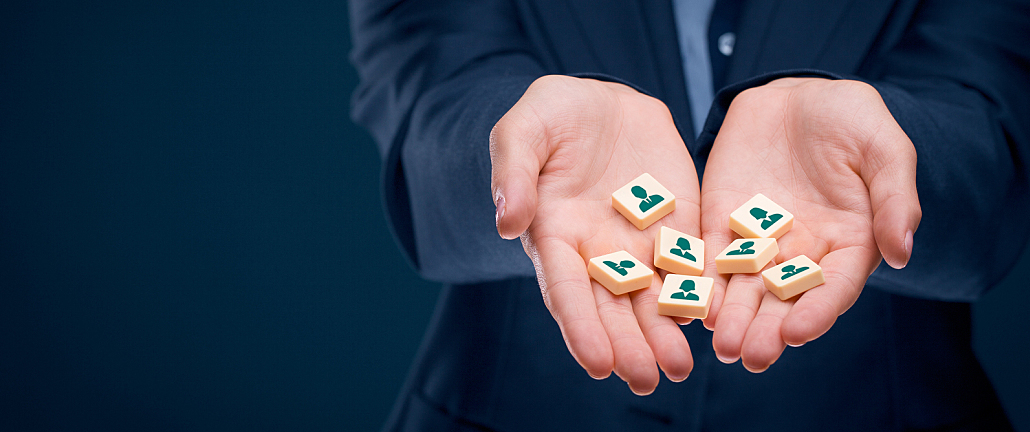 More than half of new employees quit within the first 12 months at a new employer, according to data collected by Equifax in 2015. According to the Society for Human Resource Management, the cost of turnover can be as high as 90 to 200 percent of annual salary, linked to shortfalls in organizational performance and resulting in a reduction in customer satisfaction and productivity.
HR leaders are well aware that measuring how effective onboarding strategies are is a crucial element of their role. But to efficiently determine the ROI of the onboarding process, metrics need to be established and measured without being subjective. That involves ensuring the onboarding process is standardized across the business, to enable consistent data can be produced and analyzed.
Measuring Impact Through Data
Initially, HR leaders will have to decide on the variables to be monitored and what information is of most value to their particular business. That will depend on the size of the organization, the type of role, past performance and future requirements. Determining the baseline for measuring ROI is invaluable. This baseline data (such as yield ratios, productivity levels, proficiency levels and individual and team morale levels) will provide insights into what is and isn't working and should be focused on what SHRM refers to as the four C's of onboarding: compliance, clarification, culture and connection.
1. Compliance
One of the first stages of any effective onboarding program will be to help new employees understand both legal- and policy-related rules and regulations. This can be maintained and measured easily through a software program, initiating compliance with all state and federal requirements and generating robust analytics. By utilizing a paperless, automated system, administrative tasks are less time intensive, allowing HR more time to interact with new staff personally while meeting regulatory requirements.
A 2015 TinyPulse survey of over 400,000 employees found 24 percent were less productive because they lacked the tools they needed to complete their roles and remain compliant. A possible solution to that could include scheduling catch-ups at 30, 60 and 90 days to compare their responses and provide clarity around the onboarding process, responding to what additional support may be needed as well as what may be unnecessary.
2. Clarification
Goals should be clearly defined and the expectations that may seem commonplace to existing employees need to be clarified to new hires, along with how their roles impact the company. Key measurements can be assessed and recognized, particularly in the area of learning and development, by integrating with a program such as Xpand, which layers job specific training seamlessly into each new employee's onboarding program. By tailoring learning opportunities to particular jobs, staff will receive relevant training quicker and the software identifies anomalies in real-time, enabling changes to be made.
Reports and data are then available to determine effectiveness, particularly in the areas of time for new staff to reach proficiency, which can then be compared with a company average.
3. Culture
In a 2015 Achievers survey of 397 full-time American employees, 61 percent didn't know their company's mission or cultural values and 60 percent didn't know their company's vision. Part of effective onboarding is educating new employees about the company, its mission, values and culture, along with developing an understanding of both formal and informal organizational norms.
Developing data sets around how those factors impact and motivate performance will help HR uncover ways to strengthen employee engagement. An app like Globoforce will provide insights on how to unify and manage your culture consistently around your organizational values, measuring employee satisfaction, an individual's impact on team moral and cultural fit.
One of the app's main functions is the Social Recognition program, which allows peer-to-peer recognition, encouragement and amplifies your culture. By leveraging the social interaction and then recording the activity, the app provides behavioral data that delivers trends and intelligence around your human capital.
4. Connection
A 2015 Virgin Pulse survey found 40 percent of employees felt that their co-workers were the aspect of their company that meant the most and 66 percent felt they improved their productivity. Based on those findings, measuring those relationships is integral to onboarding, and new employees should be asked about the internal networks they have established at regular progress milestones.
Parklet is a tool designed for inter-organization connectivity, enabling staff to learn about each other, the company's history and marking individual workers events, such as anniversaries and birthdays.
Utilizing talent management systems and apps will not only give HR information to improve the process of employee engagement and productivity, but it will also provide measurable data to support the onboarding program ROI. With this information, onboarding can be refined regularly and used to respond to trends and guide long-term attraction and retention strategies.