So What's the Plan? The Succession Plan, That Is.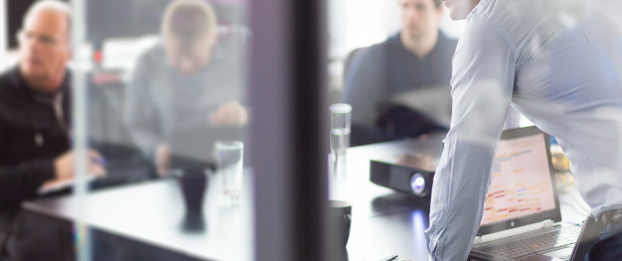 This article was updated on August 3, 2018.
You've just been poached. One of the more tenured team members in your organization has just told you they're leaving your business for another opportunity. It's bad enough you're losing a key person — and soon. To make matters worse, you have no idea who will fill what has just become a gaping hole in your organization's knowledge base.

Unfortunately, the sudden, unexpected departure of a skilled, knowledgeable employee from your organization isn't the only force draining your talent pool. Mature employees on the cusp of retirement are forming a 'silver tsunami' as their impending absence from the workforce begins to foretell skills gaps in many corporations.

So, what's your plan? Your succession plan, that is.

Most of us are familiar with the traditional use of succession plans to identify and groom future business leaders — primarily the CEO and other senior leaders. Limiting succession planning to the C-suite is being viewed as less strategic as many companies begin to extend plans to a broader employee base — identifying and cultivating talented personnel who will support business success at other levels of the organization.

Expanding succession plans to encompass more employees can ensure that you have a primed pipeline of talent ready to assume key roles more quickly. Getting to that ideal state can be challenging, so here are four guidelines to follow as you evolve your current process.

Take Stock. Before you can build internal bench strength across an organization, you need to assess where its strengths and gaps reside. A comprehensive talent management technology system is one way to gain greater visibility into those areas and enable the organization to make strategic decisions about where to invest time and resources. For instance, it can help reveal the: (a) areas of the organization that experience high turnover; (b) employees who may be at risk of leaving; (c) employees who are high-potential possibilities for succession, and (d) skills that are necessary for each role.
Figure Out Costs. Replacing an employee can cost as much as her annual pay when you consider the cost of interviewing, hiring, training, reduced productivity, and lost opportunity. For complex, specialized, and high-level roles, the cost can increase exponentially. The longer a position is open, the less productive the organization may be, and the more it may cost to fill it and train a new hire. A strong succession planning solution helps reduce the impact and cost of employee turnover by ensuring that internal resources already have been identified as potential successors in specific roles.
Review Succession Tools. Internal development strategies are a key component of succession planning. It might make sense to review whether high-potential employees have the tools and educational opportunities they need to develop skills for the next phase of their careers. A succession plan requires a corresponding robust educational offering for employees to help ensure that they are prepared to take on a new role when the time comes. Additionally, organizations that provide strong learning management offerings to their employees are likely to experience higher engagement and lower turnover, reports Deloitte.
Establish Transparency Guidelines. One area of regular debate in HR spaces is how transparent an organization should be with the individuals who have been identified as potential candidates for certain roles. Arguments abound on both sides of this debate and there is no "right" answer. The bottom line is whatever policy an organization establishes, it should be applied uniformly and consistently. It's easy to see the risks. For example, a published list of potential successors can lead to workplace tension between the individuals on the list and those who are not. Additionally, while being named a potential successor can be a motivating factor for many, it can also lead to a sense of entitlement or reduced drive to perform by creating the perception that certain employees' career paths have been predetermined. Conversely, transparency with succession candidates can enable important conversations with the current leadership. It can potentially reveal whether people are comfortable with the new roles they may be expected to assume, as well as encourage high-potential employees to focus on certain areas of development.
Developing a strong succession planning strategy is a simple but essential part of strategically preparing for an organization's future needs. Your organization's most valuable asset is its people. Making sure those people are ready for the next phase of their career will help keep them focused, engaged and motivated.
Another version of this article appeared on HR.com. This edited version appears here with permission.