3 Reasons Why the Right Time Tracking Solution is Key to Managing Labor Costs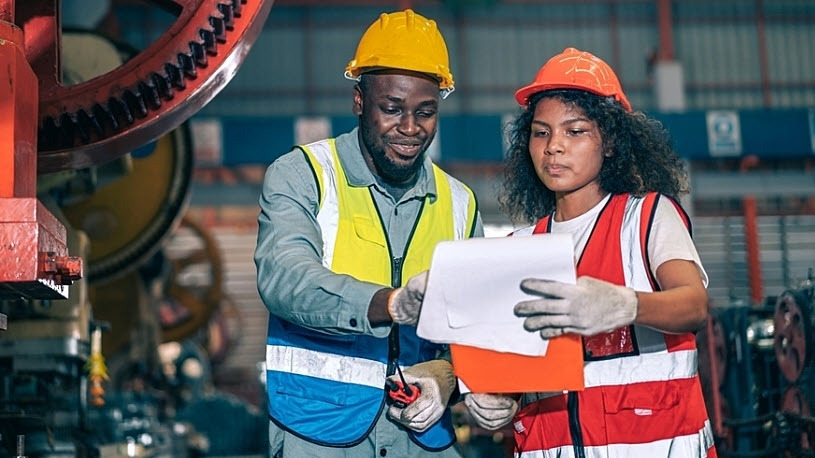 Reduce unnecessary labor costs by automating time and payroll to proactively manage some of the biggest drivers: time theft, labor allocation and overtime.
Labor is one of the largest costs for any business. While labor costs are mostly associated with pay, you must also be aware of the information being fed into your payroll system — time. You must first look at time to help manage your business's payroll spend.
Time and attendance solutions can provide much more than just clocking in and out and schedules, they can also give managers, supervisors and business owners an idea of where employees are working, what they are working on, how much they are working, and more. Automating your time and attendance system with your payroll makes tracking and controlling labor costs easier by giving insight into data that can help make better-informed decisions.
Time theft
On average, companies feel they could save between 2-3 hours if they required biometric identification on timesheets1.
Hey pal, can you punch out for me?
Buddy punching, or having a colleague punch in and out for you, is a huge problem that causes organizations to pay employees for hours that they aren't working. This version of time theft costs employers billions of dollars a year.
More secure ways of clocking in and out
Introducing biometric features into your time and attendance tracking can be one of the most effective ways to reduce time theft. Similar to how you unlock your phone, biometric clocks and devices can scan your face or finger to verify identity before allowing someone to log their time. Because this technology uses your individual features, employees are unable to clock in and out for each other. Location tracking and geo-fencing features can also provide information and restrictions on where employees clock in from when using their mobile devices.
And then there is PTO
While paid time off is part of an employee's compensation, keeping track of accruals as well as requests can be overwhelming, and if not properly tracked, it can be another way to "steal" time, even if unintentional. Integrating PTO into your time tracking system makes it easy for employees to review balances and request PTO for approval on their end, and it appears on schedules for manager visibility. Time off is automatically calculated in the system, and employees can only complete a request if they have enough time accrued, ensuring they are only using and being paid for time off they have earned.
Labor allocation
Where does the time go?
One of the greatest insights gathered from time and attendance solutions is not how many hours are worked but how those hours are spent. The ability to see how employees are spending their time by project, department and even location gives managers and supervisors the information they need to create stronger schedules based on real data and staff different areas according to actual needs.
Information valuable to organizations big and small
Labor allocation solutions range from simple allocation of hours to predetermined buckets, like hours, materials and overhead, to more sophisticated ones where employees can track their time to every activity performed during the shift, including idle and indirect time worked. These can be useful across industries and can help organizations of all sizes scale by getting a better idea of what they cost in both time and labor.
For organizations with more than 100 employees, another benefit of having an integrated time and attendance system with payroll is that this information can be fed directly into your enterprise learning software (ERP) or general ledger, which can track spending to overall budgets.
Overtime
75% of companies agree that having an automated method of time approval can reduce costs from overtime1.
Having the right tools in your toolbox
Some overtime is unavoidable, can even be strategic and should be planned for. However, with the right tools, reducing overtime is simple. Even basic timecard approval can reduce overtime, giving an accurate picture of how much their employees are working, but can also be another way for supervisors to ensure time accrued for the current pay period is accurate and not inflated.
Time and attendance systems can send alerts via text message or email to managers, supervisors and employees for a variety of situations, such as when someone is approaching overtime or is actually working overtime. Getting these alerts in real-time means that you can be aware and even prevent overtime before it even begins. Some time and attendance systems can even require managers to approve all overtime for greater visibility.
Sometimes, looking back can also help you look ahead in terms of overtime. Tools that provide information like reports and forecasting can help you see historically when busier times are so you can staff more people at those times, perfect for restaurants or retail establishments. Scheduling tools are also particularly useful, breaking down daily costs based on scheduled hours so you can move shifts around as needed to avoid unnecessary overtime.
The national spotlight
In August of 2023, the FLSA issued a proposed ruling that would drastically change the pay threshold for both hourly and salaried employees to qualify for overtime pay. While this is something that would ultimately benefit workers, if the ruling is made final, employers will also have to monitor overtime hours even more closely to avoid penalties.
Benefits to the employees
As previously mentioned, tracking and enforcing overtime limitations can help reduce spending and greatly benefit your employees. Automated time and attendance systems can help proactively monitor for overtime, which can help create more efficient schedules. Using the right tools, your employees can reduce burnout and other negative effects of working overtime. In this tight labor market, ensuring your employees are well-rested and bringing their best selves to work can help with retention and, more importantly, keep your employees happy.
Conclusion
Staying on top of your organization's labor costs doesn't have to be complicated. Integrating time and payroll can help track where time is being spent, provide transparency into overtime, and help put measures in place to reduce time theft. Without these measures, it is very difficult, and at times impossible, to be proactive about reducing labor costs while still ensuring both you and your employees remain productive.
Why ADP
ADP's automated time and attendance systems work directly with your payroll solution to give you the most up-to-date data and insights so you can get a better handle on spending, no matter how big your business is.
For more information on how to select the right time and solution for your business, check out our Workforce management buyer's guide.
1. ADP 2023 Workforce Management Benefits Study