A Simple Overview of the Fair Labor Standards Act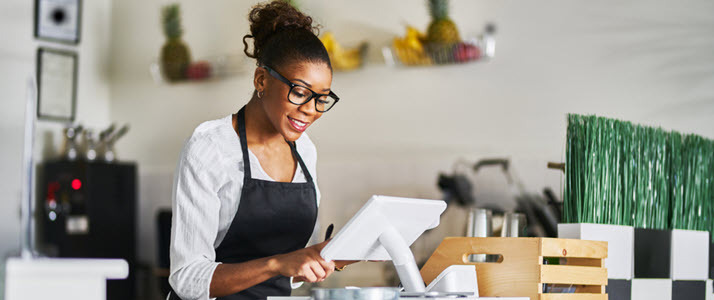 Complying with the Fair Labor Standards Act can help you avoid criminal prosecution and thousands of dollars in fines. Bookmark this article for future reference.
Violating the Fair Labor Standards Act (FLSA) can mean monetary penalties, litigation and reputational damage for organizations operating in the United States. To make matters worse, the FLSA can be confusing and difficult to understand. In this article, we answer frequently asked questions (FAQs) about the FLSA with the help of Kevin Skelly, an employment and commercial litigation attorney at ADP. Plus, check out the updates section and FLSA toolkit at the end, which can help you calculate overtime pay and confirm state and federal minimums.
What is the FLSA?
The Fair Labor Standards Act, or FLSA, of 1938, also known as the Wages and Hours Act, is a landmark U.S. federal statute enacted by the country's 75th Congress. Initially drafted in 1932, President Franklin D. Roosevelt signed the act into law six years later, on June 25, 1938, and it became effective later that year, on Oct. 24, 1938. According to a U.S. Department of Labor (DOL) fact sheet, the FLSA protects more than 143 million American workers.
Is the FLSA still around today?
Yes, the FLSA is still around today, and it applies to employment relationships in any U.S. state, territory or possession, plus the District of Columbia. The FLSA doesn't apply to employees working outside these U.S. designations, even if their employers' main offices are in the U.S.
"Not only is the FLSA still around, but it's the subject of significant recent attention in the legal community," Skelly says. "For example, in October 2022, the DOL introduced new proposed rules interpreting the FLSA."
What was the purpose of the FLSA?
The purpose of the FLSA was to facilitate better working conditions by establishing federal standards for minimum wages, overtime pay, child labor and employer recordkeeping. The FLSA's impact is far-reaching, affecting employers and full-time and part-time workers in the public and private sectors. The FLSA also created the Wage and Hour Division (WHD), an office within the DOL that enforces the FLSA. The WHD employs investigators, supervisors and technical and clerical employees nationwide under the leadership of an administrator, whom the president appoints at the advice and consent of the U.S. Senate.
What are the four main provisions of the FLSA?
The four main provisions of the FLSA are:
Federal minimum wages
Overtime pay
Employer recordkeeping
Child labor
States can also have laws governing each area. Generally, employees are entitled to the more generous and beneficial state and federal requirements. For example, if a state minimum wage exceeds a federal minimum wage, an FLSA-non-exempt employee is entitled to the state's minimum wage. If a state's overtime pay rate exceeds the FLSA's time-and-a-half standard, the employee is entitled to the state's overtime pay rate. Regarding child labor, the FLSA established 14 as the minimum age for most non-agricultural work, but states can have higher minimums with which employers must comply. For certain types of agricultural work, children may be employed at 12 or younger. Likewise, states can have higher minimums.
"It's important for employers, especially large employers who operate in multiple states and locations, to be aware of and comply with the various local wage and hour rules in addition to the FLSA," Skelly says.
The FLSA only applies to work arrangements that constitute employment relationships between employers and employees. Usually, an employment relationship is created when an employee depends on the organization they serve, but determining employment relationships can sometimes be confusing. The U.S. Supreme Court has indicated there's no single rule or test for determining whether someone's an independent contractor or an employee for FLSA purposes. Learn more about defining employment relationships.
Why is the FLSA important?
The FLSA is important because it helps curtail working conditions that otherwise jeopardize employees' lives, health, well-being and efficiency. Millions of American workers and children have benefited from the FLSA. According to a Monthly Labor Review by the Bureau of Labor Statistics (BLS), working conditions in the early 1900s, before the FLSA, were "fairly grim" for the typical American worker. It was common for children and adults to work long hours in dangerous, unsanitary or hazardous conditions. The FLSA regulated these conditions by requiring fair standards of labor. Its accomplishments include a legal framework that provides for compulsory wages, safer and healthier work environments and the protection of children's educational opportunities. To that end, the FLSA is important because it established or required:
The federal minimum wages are some of the FLSA's most discussed requirements. Currently, the federal minimum wages are:
"Although the federal minimum wage for covered, non-exempt employees is $7.25 per hour, many states have minimum wage laws with significantly higher rates," Skelly says. "For example, the state minimum wage in Massachusetts is currently $14.25 per hour. Washington has a current minimum wage of $14.49 per hour. It is important for employers to know and comply with the state minimum wage laws in whatever state their employees are located."
Why is the FLSA important to employers?
Generally, the FLSA is important to employers because they can be criminally prosecuted and fined for willfully violating it. Child labor violators can be fined up to $10,000 for each young worker employed in violation. Repeated, willful violations of the FLSA's minimum wage and overtime pay requirements can result in fines of up to $1,000 per violation. Terminating or discriminating against employees who file FLSA complaints or participate in FLSA legal proceedings also constitutes a violation. That said, fines and litigation aren't always needed. The WHD can recommend changes in employment practices to help employers comply.
"The financial penalties and reputational harm that can result from violating the FLSA can be severe," Skelly says. "It's important for employers to implement proper policies and compliance measures to ensure compliance with the FLSA and state wage and hour laws."
What does the FLSA not require?
The FLSA does not require:
A set number of hours or days employees must work, excluding employees under 16
Pay raises or employee benefits
Vacation, holiday, severance or sick pay
Premium pay for weekend or holiday work
Pay stubs or Forms W-2
Meal periods or rest breaks
Termination notices, termination reasons and immediate payment of wages to terminated employees
These items are usually left to agreements between employers, employees and employees' authorized representatives.
"Although the FLSA does not address many aspects of the employer-employee relationship, there are state laws that do address many of them," Skelly says. "It's important for employers to be aware of both federal and state laws that impact the employment relationship."
How are the FLSA's statuses determined?
FLSA criteria, or tests, determine its exempt and non-exempt statuses. These are also known as classifications. Salary level, salary basis and job duties each play a role in determining these statuses. Depending on the test, employees can be exempt from the FLSA's overtime requirements, its overtime and minimum wage requirements or its child labor requirements. For example, certain computer professionals paid at least $27.63 hourly are exempt from the FLSA's overtime requirements. Executive, administrative, professional and outside sales employees paid on a salary basis are exempt from the FLSA's minimum wage and overtime requirements. Youth employed on small farms with parental consent are exempt from the FLSA's child labor requirements.
"The FLSA provides specific exemptions for certain employees who are not entitled to minimum wage and overtime protections," Skelly says. "It is important for employers to ensure their employees are properly classified as either exempt or non-exempt from the FLSA's requirements. A failure to properly classify employees can result in legal action for unpaid overtime and penalties on employers."
See "The differences between exempt and non-exempt employees" and "How do you classify employees?" at the end of this article for more information.
What are some common mistakes made under the FLSA?
Common mistakes made under the FLSA include violations of its minimum wage, overtime and child labor requirements. Minimum wage violations occur when employers don't pay hourly wages equal to or higher than a state or federal minimum wage. Child labor violations occur when employers employ young people below the minimum working age required by state or federal law. Overtime violations occur when employers don't use the correct overtime pay rates for employees working more than 40 hours a week or don't pay overtime when required.
According to the WHD, for fiscal year (FY) 2021, there were 7,287 minimum wage cases with violations and 7,159 overtime cases with violations. Combined, these two categories of violations amount to $164,607,324 in back wages, which are unpaid wages owed to employees by their employers. For that same period, 181,955 employees were receiving back wages; on average, $1,211.70 was owed to each employee due back wages. Regarding FLSA child labor violations, there were 747 cases with violations and 2,819 minors employed in violation.
What else should I know about the FLSA?
FLSA-related mistakes can mean costly fines, litigation and reputational damage. If you're an HR, business, payroll or hiring professional in the U.S., you can help protect your organization and its employees by understanding the act's requirements. Subscribe to SPARK's "Legislation/Eye on Washington" alerts to have employment law and regulatory updates delivered straight to your inbox (see subcription form at the bottom of any SPARK page). Also visit the "LEGISLATION" category page on this blog. We'll also be posting future FLSA updates below.
Learn how to manage compliance with wage and hour regulations.
Resources:
Your FLSA toolkit
Recent FLSA updates