Making a Pay Frequency Change: Technical and Operational Considerations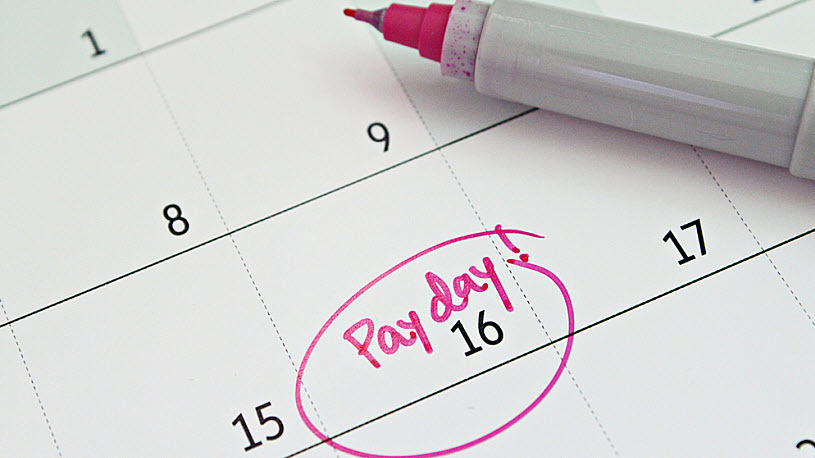 This article was written with contributions from these ADP associates: Yinka Adigun, Senior Manager Technical Support; Mary Gallagher, Client Technical Support Consultant; Amber Beals, GlobalView Senior Service Delivery Manager and Victoria Pifano, GlobalView Application Services Consultant.
From a technical perspective, consider these back-end operational implications when making a pay frequency change.
Changes to employee pay involve multiple considerations, both strategic and tactical. Consider a change to pay frequency, for example. Some employers may be evaluating a pay frequency change in order to enhance their employment value proposition and in response to market trends and employee preferences; others may seek to standardize pay practices in order to reduce administrative burden and payroll process cost (or some other combination of reasons).
Once an organization has debated the pros and cons of various pay frequencies and decided to make a pay frequency change, there are numerous matters to evaluate and plan for in terms of both change management and communications strategies for rolling out the change to employees as well as the back-end system changes that need to be implemented. The purpose of this article is to discuss some of those more technical considerations for making a pay frequency change.
Technical considerations for making a pay frequency change
From a technical perspective, here are some of the potential back-end operational implications that will need to be evaluated.
Establishing new payroll areas and schedules
Creating the new payroll area(s) and schedule(s) in the payroll system includes:
Mapping the new pay frequency in the employer's HCM system to the payroll system
Creating the new payroll area along with the new schedule with the appropriate new start and end dates, including the pay dates
Updating relevant info type fields (such as organizational assignment and basic pay) in the payroll system to reflect the new payroll area and pay schedule
Executing a one-time file transfer (with the new, updated pay frequency information) of existing employees from the employer to the payroll vendor
Ensuring new hires are feeding/loading into the payroll system in the new payroll area with the appropriate new pay frequency
Updating garnishments, month-end accruals, other deductions and adapting pay schema
Deductions are another operational consideration to evaluate in the event of a pay frequency change. For example, in the event that the employer has employees whose wages are garnished, the payroll vendor would need to review the list of employees and ensure that the correct amount in garnishments is deducted from their pay going forward. ADP has found that it is easiest to make those kinds of changes to garnishments at the beginning of a month. In addition, the values for any month-end accruals would need to change for those employees whose pay frequencies are affected.
Similarly, any other benefit-related (for example, stock, 401K, HSA or FSA) or other per-pay deductions (such as payments owed to the company by the employee) would need to be reviewed and new records created to reflect the new/updated pay frequency. In particular, if the amounts deducted per pay period are a flat rate versus a percentage, then these amounts would need to be recalculated as well.
The vendor would also likely review all the employer's payroll schemas to evaluate whether adaptations to payroll rules are needed.
Updating shift premiums
For those employers that may have an hourly workforce characterized by shift premiums, the payroll vendor will also assess the set-up of these premiums (pay tables and rules) to ensure the amount for the new pay frequency is properly reflected going forward.
Evaluating interfaces and notifying third-party vendors
Another operational consideration is interfaces and how any relevant external vendors will be impacted. Employers likely have established interfaces with external vendors that may need to be modified with a change in pay frequency. These external vendors should be involved early in the change so they are not surprised by the receipt of new pay files that are different from what they expected. Also, the interface schedules may need to change based on the pay frequency change.
Testing the change
Once pay frequency changes are executed in the system, User Acceptance Testing (UAT) occurs. During UAT, the employer will have the opportunity to double-check the new payrolls and make updates if necessary. Employers need to plan and allocate time for this important step.
Timing and operational cycle time for the change
Finally, when is the "ideal" time to execute such a change? From an employee standpoint, the employer should develop a change management and communications strategy (including stakeholder analysis, messaging, and communications planning and timing) to prepare employees. In addition, think about the ideal timing of the change and options so that employees are the least negatively impacted by any kind of perceived gap in pay.
To execute a pay frequency change, plan enough time (three months is a reasonable average in most scenarios) to execute the change on the back end. Of course, the total cycle time depends on the scope of the change and the availability/partnership of the project resources from the employer's side. Naturally, more complicated changes may require a longer time to execute.
Conclusion: Plan, involve and communicate
Thorough planning, early notification and robust change management and communication are all critical success factors for a smooth change. In addition to experts on the service and technical service teams that help clients through these types of changes, ADP's national accounts team includes the team to help large clients plan and create a strategy for change management and communications in executing a pay frequency change.
Learn how to prepare your data, your team, and your systems for the best possible transition. Download your HCM Integration Planning Guide.