Attracting the Best: Offering Comprehensive Ancillary Employee Benefits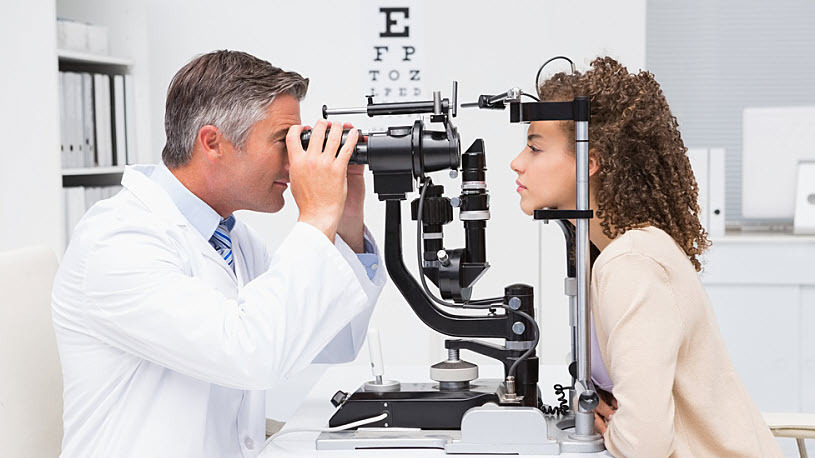 In today's tight labor market, it's more important than ever to design the most complete benefits package. Offering ancillary employee benefits can help you land and retain top talent without breaking your budget.
What are ancillary benefits?
Ancillary benefits are additional lines of coverage that employers can offer alongside a traditional health plan. Some of the most common types include dental, vision, life insurance and short- and long-term disability coverage. Of course, benefits will vary based upon which plan or insurance company you choose and specific coverage details are always determined by your policy documents.
Here's a quick rundown:
1. Dental insurance plans usually cover preventative care, such as regular checkups and cleanings. Depending upon the plan offered, more involved procedures like fillings or emergency oral surgery may require paying a deductible before coverage kicks in.
2. As more Americans utilize technology, vision insurance grows to be more central to group offerings. Coverage typically includes an annual eye exam, ocular health screenings and access to discounts on items such as prescription eyeglasses and sunglasses.
3. Offered by six in 10 private-sector employers, life insurance provides financial protection to employees' families in the unfortunate case that they pass away. Types include term life, whole life and fixed annuity/income-based. There are also high guaranteed issue amounts for group life insurance, including some that do not require employees to answer medical questions in order to receive benefits.
4. Short- and long-term disability coverage can provide income replacement if an employee gets injured on the job or cannot work for a sustained period of time. For longer disability claims, rehabilitation services and other incentives are designed to improve return-to-work outcomes for employees.
Choosing the right benefits
Every business is unique and therefore, will have different needs when it comes to ancillary benefits. One thing is certain: Selecting the right offerings boils down to understanding what your employees (and potential prospects) want the most.
According to a recent study, 45 percent of employees view life insurance as a top benefit that they want from their employer – second only to employer-covered healthcare. Furthermore, one in 10 workers would take a pay cut to have access to better benefits. This means that employers are tasked with being creative in their offerings to maximize employee enthusiasm and retention.
"As a business owner, it's important to know that offering benefits like dental or vision insurance could make a difference when competing for top talent with larger organizations," says LaTasha Ahl, vice president of sales and licensed Health & Benefits agent at Automatic Data Processing Insurance Agency, Inc. (ADPIA®), an affiliate of ADP®.
To assist you in this area, Ahl recommends that you survey your employees to learn what their individual needs are and what they expect you to offer them. "Getting regular employee feedback is essential because you want to be on the same page. If you know what your employees need, you'll offer what employees will actually use – saving everyone time and money."
Similarly, it helps to leverage current benefits that you may not be actively using. For example, mental health support services for employees are a lesser-known component of some short-term disability plans within group insurance. Employees can use this to be covered for diagnosed behavioral health issues, such as anxiety, depression and stress.
Some carriers even offer discounts when an employer signs up for multiple lines of insurance at the same time. For instance, if you sign up for both health and dental benefits with the same insurance company, you may receive a lower price on dental coverage. In turn, you could use the savings from the bundled plans to acquire even more options that your employees could take advantage of.
"Each additional coverage that you can offer is another opportunity to keep your employees healthier and thus, keep your business running smoothly," says Ahl.
Think about it: Your employees need more than a regular health plan to stay healthy. For instance, an annual dental visit could help spot periodontal disease before it becomes a serious problem. A simple eye exam could address vision concerns and detect health issues such as glaucoma, diabetes and hypertension. This all translates to healthier and happier employees, fewer days off work, and more productivity for your business.
"At the end of the day, you need to do what's best for your business. Offering ancillary benefits can be a win-win for everyone involved," concludes Ahl.
It can also never hurt to talk to the experts, like ADP® affiliate, Automatic Data Processing Insurance Agency, Inc. (ADPIA®). Discussing your individual business needs with a licensed insurance broker or agent will help you to create the most effective benefits package for your company.
To learn more about protecting your employees and your business, check out ADPIA for assistance with the latest in ancillary benefit offerings.
Automatic Data Processing Insurance Agency, Inc. (ADPIA) is an affiliate of ADP, Inc. All insurance products will be offered and sold only through ADPIA, its licensed agents or its licensed insurance partners; One ADP Blvd. Roseland, NJ 07068. CA license #0D04044. Licensed in 50 states. Certain services may not be available in all states with all carriers. Some carriers may charge an additional fee for services. This information is not intended as tax or legal advice. If you have any questions, contact a tax or legal professional. ADP, the ADP logo and ADPIA are registered trademarks of ADP, Inc. Copyright © 2023 ADP, Inc. All rights reserved