4 Reasons Insurance Is Your Business' Biggest Hidden Investment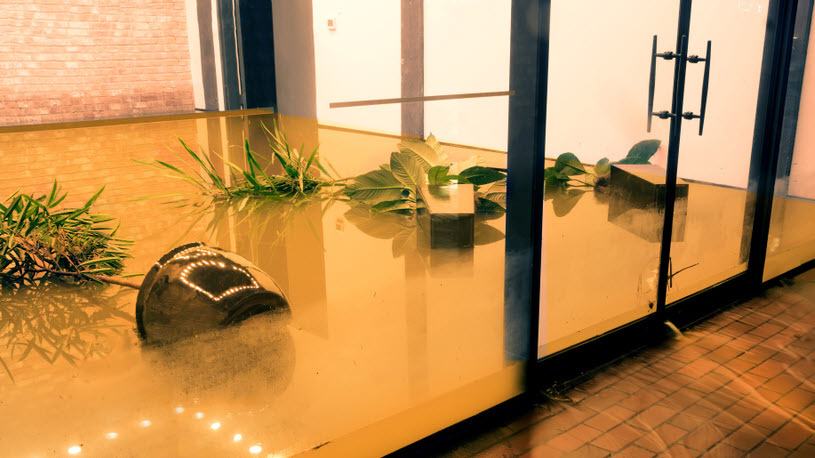 In the business world, staying ahead of the curve – and out of trouble – means planning for even the unexpected. While you cannot prevent every accident from happening, you can protect yourself and your business by purchasing the right insurance – before things go wrong.
Why all businesses need insurance
No matter the size or history of your business, insurance is valuable to help safeguard your employees, clients and assets. Beyond just being a "good idea," business insurance can save you time and money in the long run, as it can help you avoid costly penalties.
Here are four key reasons why you should consider purchasing insurance:
1. Some insurance is required by law. Depending on where your business operates, federal, state, and local laws or regulations may impact which type(s) of insurance fits your company and its employees. The best example is workers' compensation insurance, which is required by most states to protect employees in the event that they get injured on the job. Failure to provide this coverage can hurt your business far more than the cost of the actual policy. For instance, you could face significant fines, civil or criminal penalties, exclusion from public contracts with government organizations, and even jail time.
2. Insurance protects your employees. Beyond workers' compensation, there are other forms of insurance that help keep your employees safe on the job. For instance, investing in general liability insurance can defend your business and give your employees ease of mind should something happen at a worksite. For example, if an employee is working in a client's home and accidentally damages a wall or breaks a precious family heirloom, the right type of policy may cover the replacement costs without major legal fees or other associated costs.
3. Insurance protects your clients. Trust is a huge part of doing business. When someone uses your products or services, they place their faith in you and your abilities. A variety of insurances can help safeguard your customers should something go wrong. As an example, think about how much employee and customer data and personal information you have on your computers. According to a recent study, more than four in five businesses have had more than one data breach. Worse yet, the same study suggests that the cost of an online attack can be overwhelming, especially for small businesses. With evolving technologies and heightened online risks, more businesses are interested in cyber liability insurance. This may assist your business and your clients in the event of a data breach, ransomware attack, or other similar incident.
4. Insurance keeps your business running in an emergency. In the event something goes wrong, you'll want to ensure that your business can continue to operate. Insurance can help you do just that. For example, property and casualty insurance may be able to provide funds to help mitigate the devastating effects of natural disasters, such as floods, tornadoes, and earthquakes. In addition, if a business owner or key employee suffers a health episode (i.e., a heart attack), company-owned life and disability insurance (also known as key-man or person insurance) can help to recover lost revenue for your business.
One size doesn't fit all
Every business has its own needs and, therefore, should have different solutions when it comes to purchasing insurance. "It's nice to know what types of coverage are out there," says Kyle McDaniel, vice president of sales and licensed agent at Automatic Data Process Insurance Agency, Inc. (ADPIA), an affiliate of ADP®. "But it's even better to recognize what your business needs."
Be honest about your risks. Before shopping for or renewing your regular insurance offerings, it's critical to understand your business. What's the size of your company? What industry are you in? Have you expanded in the last year? Authentic analysis should take place before you make any decisions. Doing a deep dive into your organizational setup and expectations will affect what insurance you need or want.
Prioritize coverage over cost. The worst time to invest in insurance is after you find out why you needed it in the first place. Yes, business insurance is another expense on your company ledger. However, you must take into account that out-of-pocket costs and penalties will be much steeper than most policy premiums.
For instance, data from the Equal Employment Opportunity Commission (EEOC) suggests that small businesses are most susceptible to employment-related claims like racial, sexual, age and disability discrimination. These lawsuits can drag on for years and leave a company without adequate resources to defend itself. To help avoid high expenses in this area, insurers are starting to offer cost-efficient employment practices liability insurance which, depending on the policy details, may provide coverage for such claims.
"Businesses cannot afford to roll the dice when it comes to insurance," concludes McDaniel. "If something happens to one part of your business, it can affect all of the other pieces and investments. That's why you need to stay proactive with the right insurance offerings."
Discussing your individual business needs with a licensed insurance agent can help you to evaluate and identify the most effective plan(s) for your company – often saving you time and money in the long run.
To learn more about protecting your employees and your business, check out ADP® affiliate, Automatic Data Processing Insurance Agency, Inc. (ADPIA®) for the latest in insurance offerings.
Automatic Data Processing Insurance Agency, Inc. (ADPIA) is an affiliate of ADP, Inc. All insurance products will be offered and sold only through ADPIA, its licensed agents or its licensed insurance partners; One ADP Blvd. Roseland, NJ 07068. CA license #0D04044. Licensed in 50 states. Certain services may not be available in all states with all carriers. Some carriers may charge an additional fee for services. This information is not intended as tax or legal advice. If you have any questions, contact a tax or legal professional. ADP, the ADP logo and ADPIA are registered trademarks of ADP, Inc. Copyright © 2023 ADP, Inc. All rights reserved.