How Retirement Plan Administrators Play a Critical (And Challenging) Role During Tax Season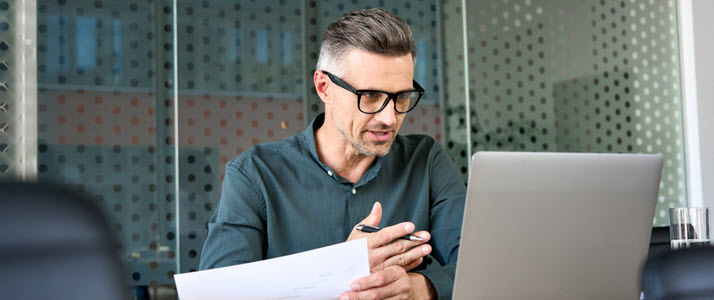 Retirement plan administrators are tasked with all the compliance, administrative and investment duties of running a plan. During tax season, that role only gets more challenging.
Administering an employer-sponsored retirement plan requires significant fiduciary responsibilities — especially during tax season. This is the time of year when businesses need to satisfy their due diligence to remain in good standing with the Internal Revenue Service (IRS) and the Employee Retirement Income Security Act (ERISA).

From completing plan compliance tasks to filing plan testing requirements, a plan administrator's role during tax season can be time-consuming and complicated. Here's a closer look at what their job entails:
Form 5500
Plan administrators are subject to certain filing requirements. For example, Form 5500 must be filed to report critical details of the plan, including design specifications, financial condition and investments, as well as the movement of assets like contributions, distributions and earnings. Penalties for failing to file on time can be costly and severe.
Nondiscrimination testing
Nondiscrimination testing must be performed and passed annually to maintain a tax-qualified plan. These tests must include all employees eligible to participate in the plan, verifying that their wages and matching contributions aren't biased.
Standard testing methods include the Actual Deferral Percentage (ADP) test and the Average Contribution Percentage (ACP) test. The "top-heavy" method may also be used to determine if key employees hold more than 60% of the total plan assets. If a plan is found to be discriminatory, the plan sponsor must deduct an employer contribution for a given tax year, no later than the due date of the company's federal tax return, including extensions — or end up in hot water with the IRS.
401(k) plan audit
Plan administrators work diligently throughout the year to help ensure a smooth tax season and continued compliance with the IRS. They typically conduct a plan audit to make sure essential tasks are completed, including:
Plan reports are up to date
Investments are reasonable
Investment certificates are maintained
Contributions are collected and distributed in a timely manner
Assets are appropriately valued and insured
Participants receive an annual summary report
Keeping up with the IRS
For plan administrators, year-end activities can seem overwhelming as they all lead to officially closing out the year with the IRS during tax season. With the right partner, support and solutions in your corner, organizations can work smarter and more efficiently during tax season and beyond.
ADP, Inc., and its affiliates do not offer investment, tax, or legal advice to individuals. Nothing contained in this article is intended to be, nor should be construed as, particularized advice or a recommendation or suggestion that you take or not take a particular action. Questions about how laws, regulations, guidance, your plan's provisions, or services available to participants may apply to you should be directed to your plan administrator or legal, tax or financial advisor.
ADPRS-20230210-4175