[Video] How Will Innovation Shape the World of Work in 2023?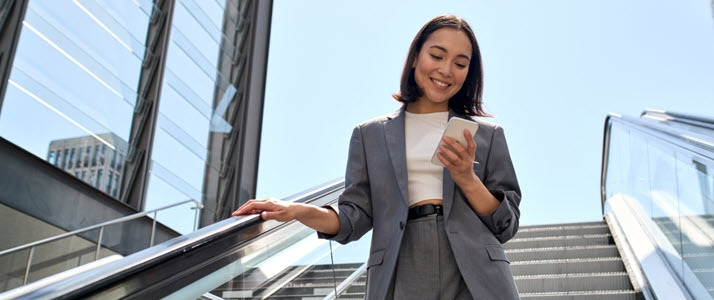 Innovation remains in the spotlight as businesses prepare for the future of work. How will new ideas and new tools meet emerging expectations of workers?
In this Workforce News Minute, below, Roberto Masiero, Senior Vice President of ADP Innovation Labs, talks about how data-driven tech will make work more personal in 2023.
Above, Masiero offers examples of how innovation will enable HR to shape the management and experience of employees in 2023 and beyond.
Learn more
[Webcast] HR Trends and Opportunities in 2023
Every year brings an opportunity for HR and business leaders to reexamine priorities and see what HR challenges and trends employers can expect in the new year. Many hope to understand the industry trends affecting your workday and workforce, so they can prepare, respond and adapt accordingly. How will the HR function continue to evolve? What comes next?
ADP subject matter experts offer critical insights during this one-hour webcast. Register today.
TRANSCRIPT
"More and more what we will see going forward is, you know, personalization becoming more and more ubiquitous across all the disciplines of the world of work. And we use data.
We use machine learning. We use A.I. to create these models that can be tailored to you, that individual worker. And with that, we're going to move from sort of this world that HR is, you know, a world of rules into a world of exceptions. Managing each associate as its own person with its own set of, you know, personalization aspects to the world of work.
That's the way I see it. More and more, we will have this diversity of behaviors on the relationship between the employer and the employee."