How Lifestyle Spending Accounts Help Move the Needle on Talent Retention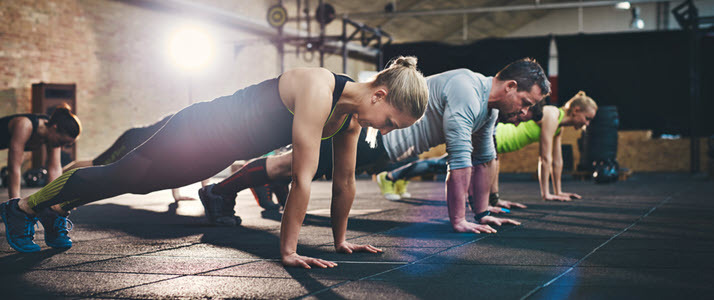 Learn about this trending type of personalized employee benefit offering and consider whether lifestyle spending accounts may be a fit for your organization.
As employers strive to attract and retain top talent, employee wellbeing — physical, emotional, social and financial — has become a key focus in the benefits space. With this focus, wellness and lifestyle spending accounts (LSAs) are trending as many employers strive to find solutions. Read on to learn about the evolution of lifestyle benefits, LSA trends before the pandemic and now, and how you can incorporate LSAs into your benefit offerings.
Four main challenges changed the benefits landscape
Those working in the benefits space know that this industry is constantly evolving. Human resources (HR) professionals must be on their toes and ready to adapt benefits and policies to keep pace with environmental demands. When the pandemic hit in March of 2020, the already quick pace of change accelerated even more. In this short period of time, employers and benefits advisors are now working through four major challenging areas:
Mental health and wellbeing. Around the nation, isolation and other pressures are placing mental health concerns at the forefront.
Job changes on a massive scale. Millions of professionals have left jobs for a variety of reasons and employers are prioritizing retaining and attracting top talent.
Diversity, equity and inclusion (DEI). Renewed focus on DEI on multiple fronts — from equitable pay to accessibility — is encouraging benefits professionals to cultivate working environments that support employees from underrepresented backgrounds.
Economic volatility. Employers are being challenged to look at pay and compensation more holistically in a time when inflation is approaching record levels.
Making the connection to lifestyle and wellbeing
So how do lifestyle accounts fit into the picture? An LSA is generally a post-tax account funded by employers that focuses on their employees' wellbeing. LSAs allow employees to be reimbursed for expenses that relate to their lifestyle — financial, social, emotional and physical — and allow employers to give their employees a boost in areas outside of the typical benefits. One incredible aspect of an LSA is that it's highly customizable by the employer, who can decide who is eligible to participate, what the allowance will be, what the eligible expenses are, what documentation/substantiation is required, and how employees will be reimbursed.
You might be wondering how much employers typically contribute to help improve their employees' lifestyles and strengthen their benefit package. For companies who use HealthEquity, a popular benefits solution available on ADP Marketplace, the average annual amount spent per employee is $1,100. HealthEquity manages over 500 programs and reports that the median amount for annual reimbursement is $600 per employee — though the range can vary greatly, from $240 to $10,000. Such a wide range means companies of all sizes can give their employees whatever boost works best for them.
Flexibility and customization
Customization is important because wellbeing means different things to different people. Every employer and employee are different — knowing what's important to your employees means being able to customize an LSA to appeal in a targeted and personalized way. For example, LSAs can help offset economic disparities by providing reimbursable services, like childcare and elderly care, that may alleviate pressure on lower-income, service-sector workers and women.
LSAs can also cover a broad range of topics. When designing your LSA program, you can pick and choose the areas that matter most to your employees to reimburse. Some benefits employers have built into their plans in the past include:
Physical health, such as gym memberships, virtual fitness subscriptions, classes with personal trainers, home exercise equipment, nutritional counseling, and cooking classes
Mental health, including mindfulness and meditation app subscriptions, personal growth and life coach services
Family-related categories like childcare, adoption resources, surrogacy and infertility, and even pet sitting expenses
Financial support, such as student loan assistance and reimbursement, financial planning services, income tax preparation, estate planning, and utility payment assistance
And these are only some examples. You can expect LSA designs to evolve. Plan to be flexible and adjust your LSA offerings as new eligible expenses are added or removed when the environment or trends change.
How LSAs work in practice
How would an LSA be incorporated into your benefits plan? Each vendor is different, but in general, you would:
Decide which LSA-eligible expenses to cover
Set a reimbursement cap and plan period
Determine whether to require receipts
Inform employees of their automatic enrollment in the LSA program and when to expect reimbursements (typically one to three pay periods after approval)
Review reports as needed to see common expenses and if adjustments are needed
No matter what, you can set up LSA benefits in a way that best reflects your organizational needs.
Do LSAs make a difference in talent management goals?
You might be curious to know if LSAs make a difference in employee satisfaction and retention. Research shows they do. For example, offering wellbeing benefits that are available through LSAs can help employees reduce financial stress and make progress on health and wellness goals. Moreover, according to Gallup, specific generations, like Millennials and Gen Z, cite wellbeing as the top item they seek in an employer. And Gallup found 61% of employees tout wellbeing as very important.
Best practices for incorporating an LSA
When you're ready to get started with lifestyle spending accounts, there are a few items to put on your to-do list.
Develop program goals and align the goals to your budget.
Clearly define eligible expenses, set a reimbursement cap, and keep processes simple.
Determine the process and method for reimbursement.
Leverage analytics and run regular reports to optimize program performance.
Reinforce goal messages with education and communication — tap ambassadors and post videos on LinkedIn to engage your people.
Key LSA takeaways
The world of LSAs is varied and broad. As you're taking in the information, it's important to make sure your programs are aligned to your overarching goals. When your workforce is engaged in your benefits package and offerings, they'll be reminded of the value you provide and how much you care about their wellbeing.
HealthEquity, an ADP Marketplace Partner Award Winner, makes integrating an LSA with your other benefits plans simple by offering a total solution benefits package, delivering the integrated solutions you need to simplify benefits and truly impact people's lives. You can explore several HealthEquity products — from health savings accounts (HSAs) and flexible spending accounts (FSAs) to commuter benefits and COBRA — in the ADP Marketplace. Visit HealthEquity on ADP Marketplace to learn more.
About ADP Marketplace
ADP Marketplace is a digital HR storefront that enables you to connect and share data across all your HR solutions. Simplify your HR processes, reduce data errors and drive your business forward with easy-to-use apps that integrate with your core ADP platform. Easily discover, try, buy and implement ADP and third-party solutions, all with the simplicity of single sign-on, single data input and single billing. Learn more at apps.adp.com.
---