The Business Benefits of Adopting a Privacy-First Strategy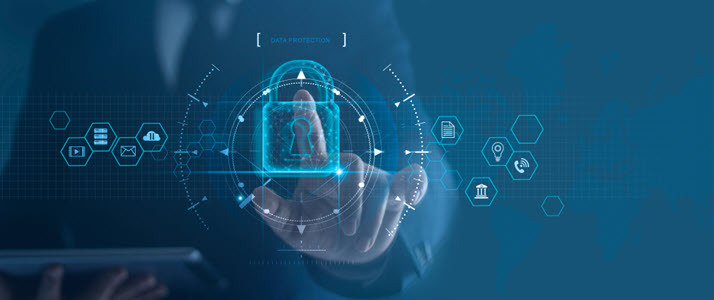 Adopting a privacy-first strategy places the customer's privacy needs ahead of the organization's. Here's why Jason Albert, ADP's Global Chief Privacy Officer, thinks that approach makes sound business sense.
Instead of considering privacy as an afterthought, and potentially opening your business's data to bad actors, adopting a privacy-first strategy may benefit your organization. This philosophy puts customer privacy ahead of the organization's needs. While this approach may seem counterintuitive, putting privacy first can build trust, improve customer satisfaction, satisfy regulatory compliance and support long-term, mutually beneficial relationships.
We spoke to Jason Albert, ADP's Global Chief Privacy Officer, to get his thoughts on the business benefits of prioritizing privacy. Here's what to know.
Earning your customers' trust
A privacy-first strategy recognizes that privacy, far from being just a regulatory obligation, is essential to creating customer trust. People will not use services or technologies they don't trust.
Organizations build trust when customers feel comfortable with how their personal data is handled. Putting privacy first means telling customers what data is being collected and how it's being used, keeping the data only for a limited period of time, enabling customers to correct or delete their data, returning and deleting data at the end of the contract and informing them in the event that a security incident occurs. All of these steps require the implementation of processes and systems that enable compliance across your business and demonstrate the thoroughness of your program to customers. This can be achieved through mechanisms like regulator approval of your binding corporate rules related to the EU's General Data Protection Regulation (GDPR), for example.
"Compliance is table stakes," says Albert. "Every business needs to comply with applicable laws and regulations. But privacy is about more than compliance; it's part of the overall customer relationship. By adopting a privacy-first strategy, you place customers and their needs at the center, helping to build trust with them."
Albert notes that customers tend to have greater confidence in the relationship when they see how an organization protects their data. Taking action to do so shows customers that privacy is a duty, rather than just an obligation.
Securing executive support for a privacy-first strategy
When engaging with executive leadership on privacy efforts, it's important to focus on a privacy-first strategy's qualitative and quantitative benefits. Aside from the compliance benefits, which include avoiding the time and cost of dealing with regulatory inquiries and associated publicity, strong privacy protections are a competitive advantage in attracting clients who increasingly want assurance that their data will be protected. By embracing the need for privacy and making it a business imperative, organizations can distinguish themselves from others in their industry and capture new streams of revenue.
Moreover, businesses that adopt a privacy-first strategy can achieve enhanced compliance, build stronger client relationships, grow client trust and increase their overall reputation in the market. Additionally, they should see improvements in customer satisfaction measures, such as an improved net promoter score, as well as new business generation and growth from both new and existing clients.
Preparing for tomorrow's regulatory environment
While it's exceptionally difficult to predict how privacy regulations might shift in the future, a privacy-first strategy can help make compliance easier to achieve.
"A strong privacy-first compliance program that satisfies existing legal requirements and applies holistically to a company's business will position it well to meet new laws in new geographies," says Albert. "In many cases, the required processes and controls and governance may already be in place. And where they aren't, the 'muscle memory' from having adopted a privacy-first approach will enable a company to quickly stand up any additional needed compliance elements."
Organizations that treat data privacy as more than a compliance exercise can stand out in the marketplace and earn the loyalty of customers who value their privacy. While a privacy-first strategy may seem unusual to some businesses, prioritizing customer's needs above those of your organization in this case can provide significant long-term benefits.
Learn about privacy at ADP.