The Role of HR in Gender Pay Gap Audits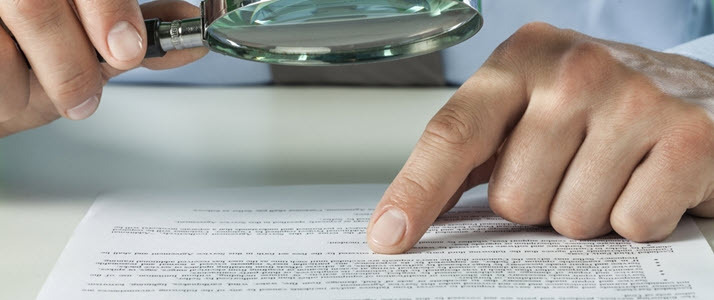 Given the need for fair and equitable pay practices that treatment each gender fairly, here's how your HR department can help your company determine and bridge the gaps in employee compensation.
Pay transparency remains a top priority for many organizations. Whether the pressure to bridge the gender pay gap comes from the C-suite, government regulators, activists, or those suing for what they believe are unfair pay practices, businesses can't ignore inequality when it comes to pay by gender.
Given the need for fair and equitable pay practices, what is HR's role when an organization decides to audit for a gender pay gap? Here is some guidance to consider when contemplating a gender pay gap audit.
Build the appropriate foundation. This first step in the process is to determine the intent of the audit. What's driving the need to audit pay by gender? If the goal is to ensure compliance with relevant laws and regulations, make sure there is a suitably qualified legal expert on the team who can explain those requirements. On the other hand, if your organization wishes to determine the existence of a pay gap and rectify it, be sure to involve legal counsel who can help ensure that the team conducting the audit documents their findings in a way that avoids legal risk.
Establish a cross-divisional team. As with any project that analyzes business practices across the organization, it often makes sense to establish a working group that includes relevant executives to help champion the effort. In this case, consider including representatives from the C-suite, operations, compliance, finance, payroll, as well as any other departments that possess in-depth knowledge of your organization's payroll practices, or extensive exposure to the payroll administration process.
Conduct a current state assessment of your payroll policies and procedures. Before your organization can make changes to its compensation practices, it must understand what is currently in place. Task a member of the team with gathering relevant documents and memorializing your organization's pay practices. Once you've documented your approach, share those documents with the cross-divisional team for validation.
Identify and gather payroll-related data. Any effort to ascertain the existence of a gender pay gap hinges on your team's ability to gather relevant data. In fact, without access to timely, accurate, and relevant payroll data, your organization will lack the ability to reach definitive conclusions regarding how best to improve its gender-related pay practices. Therefore, to ensure that your team secures access to the data it needs to conduct a robust analysis, consider engaging an outside partner with experience conducting such analysis.
Unlock insight from the data. To uncover gender pay gaps requires the ability to identify jobs that are comparable, meaning that regardless of the employee's title, the demands and requirements of the job are similar. In turn, by identifying comparable jobs and the pay awarded by gender, your organization can begin the process to identify and potentially rectify pay discrepancies.
Engage your legal team. While the existence of a gender pay gap may create a need to increase an employee's compensation, there are legally defensible reasons for differences in pay. For example, if an employer can justify a pay gap based on seniority, that may suffice for the difference to go unaddressed. Before taking steps to address pay transparency within your organization, meet with your legal team or outside counsel to review your findings and the applicable laws and regulations that might apply to justify the associated pay gaps.
Consider the impact on employee engagement and satisfaction. Addressing the gender pay gap not only allows you to ensure pay equity, it also provides an opportunity to increase employee engagement and satisfaction. To that end, before and after your organization embarks on an effort to adjust pay levels, consider conducting surveys of your workforce to determine their overall satisfaction with their position as well as your business as its employer. You may see improved survey results — especially if those surveyed receive an adjustment, or they support your organization's efforts to ensure pay parity.
Pay disparities can exist for many reasons. However, it often takes a gender pay gap audit to fully understand the severity of the gap between men and women. And while such efforts come with a price tag, doing nothing is becoming increasingly indefensible — especially when so many businesses continue to dedicate the resources to ensure a more equitable approach to employee compensation.
Curious to learn more about the different ways a gender pay gap audit may benefit your workforce and overall organization? View ADP's webinar, Focusing on Equal Pay: Compliance and Strategic Considerations, for additional insight into the advantages as well as the latest requirements regarding pay equity and transparency.