4 Important Considerations Influencing Workers Right Now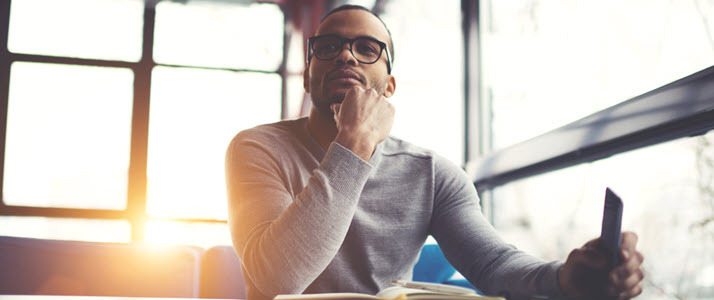 Discover what's driving workers today with key findings from the Worker Identity Research Collaboration, authored by ADP and Demophile, Ethnographic Insights Studio.
How people think and feel about work has changed and will continue to change. These shifts in workers' perspectives aren't solely a result of the COVID-19 pandemic or its consequent events. They're also a result of technology and social issues transforming how people work, people's work preferences and people's identities as working individuals. A new addition to the body of worker research has the details.
The Worker Identity Research Collaboration (WIRC) documents various working professionals' thoughts and feelings about work and the role work plays in their lives and communities. Martha Bird, chief business anthropologist, ADP, and her research partner, Shelley Sather, authored the report, conducting in-depth interviews with various workers to capture their unique stories and experiences. Their wisdom forms the core of the WIRC report. Ultimately, Bird and Sather found that risk, relevance, humanity and time, or what the pair call the "four territories," shaped the workers' perspectives. At Women@Work 2022, Bird and Sather shared a portion of their findings within the context of each territory.
"I introduced and spearheaded the research because, as a cultural anthropologist, I felt there was a gap in our understanding of work, workers and identity," Bird says. "We needed the lens of lived experience and personal stories to complement the statistics we all read about."
1. Risk: staying with one employer for too long
Bird and Sather observed a movement toward non-linear career paths, noting that traditional, linear career paths felt risky to some workers. Non-linear career paths can challenge conventional notions around remaining employed with an organization for an extended period and ascending that organization's professional hierarchy. Sather recalled a participant, Liann, who felt it was too risky for her to assume that she would stay with her employer for a long time because she sees herself eventually running her own business. In the meantime, Liann leverages her day job, which she enjoys, to gain experience and build credibility.
"I think there was an older narrative around climbing a ladder and moving through hierarchies. What we're seeing with this drive toward a more non-linear career is that we understand the corporate ladder doesn't necessarily exist for everyone and that it's not necessarily what everyone desires," Sather said. "I think the new currency today is not necessarily one of achieving titles but that of being able to craft a really interesting career for yourself, where the new status is movement [and moving] through your career in a very self-directed way."
2. Relevance: the effects of digital tools
Bird and Sather talked about technology's effects on workers' outputs, places in society and senses of purpose. Digital tools and having a digital presence, for example, have influenced how some workers earn and think about making a living. Sather recalled two participants, Georgina and Jane, who differed significantly in their beliefs about earning a living partly through digital means. Georgina, a crafter who sells her items through a digital storefront, felt liberated by digital opportunities because they give her the freedom to make the choices she wants to make in terms of her creativity and livelihood. In contrast, Jane, a TV sports anchor who has struggled to adapt to the digital world, felt that these tools have made her less relevant as a worker.
"It was profound to listen to [Jane] and actually [see her] break down in tears about feeling irrelevant and like she doesn't have relevance in the workforce at the age of 41," Sather said.
"I found her story particularly touching because it was one of those stories where you heard clearly: 'I want to go back to the way it was,'" Bird said. "People are either embracing [digital opportunities] as a tool for freedom, or they're struggling with [them] because they're trying to fit the models of their more traditional careers into these newer, tech-enabled paradigms.
3. Humanity: burnout, social issues and systemic change
Bird and Sather observed feelings of physical and emotional burnout related to both personal and social issues. In addition to feelings of burnout resulting from how people spend their days at work, the pair also observed feelings of moral burnout. For example, some workers felt exhausted by insufficient employer sincerity around ethical standards and equity. They felt that these issues weren't being addressed adequately and that a lot of empty talk was happening. Sather said the women workers she and Bird interviewed almost uniformly said that things are better but not good enough. Bird said many workers today are more exposed to these issues because of technology and are more attuned to what feels authentic versus contrived.
"Anything that smacks of having been fabricated just to look good has almost a negative impact," Bird said. "You hear a lot about [people] wanting a more raw, authentic self, and [employees and customers] are also expecting that somewhat from companies."
"I think there's a much deeper systems awareness. We're understanding how the systems of our economics or our businesses have been structured. What we're seeing is a lot more discussion around systems that were historically designed for one kind of person or group of people. Now, there's a growing emphasis on multiplicity paradigms, so allowing the space for gender differences, racial [equality], all those things," Sather said. "We're seeing a lot more courage around calling out things that are not equitable, but we're also looking at how we can change the systems at the systemic level.
4. Time: owning the 'when' of work
Bird and Sather observed differences in how workers prefer to spend their work-related time and their desires to own that time. For many, Bird said, long commutes to an office and 9 a.m. to 5 p.m. are status-quo assumptions, while others find these arrangements absurd. Sather added that the pandemic gave workers who'd previously been entirely on-site a chance to "take off their work shoes," as they weren't going into a brick-and-mortar every day and thus had different work lives. But their subsequent return to the workplace has made them feel the pain of putting those shoes back on and not having the same amount of ownership over their time.
"It is really about being able to have the agency to say, 'This is where I want to work. This is when I want to go into work if I'm going into work. These are the people I want to work with,'" Sather said. "People are re-assessing how they think about their time with this deeper understanding that it is, in fact, finite. And that's a very deep thing. The direct impact of that on work is that we want to [be] seen as these 3D whole beings and [have others acknowledge] that the other parts of our lives are as meaningful and [that] work doesn't necessarily get the priority that we [or others] assigned it [before]."

For more on Bird and Sather's findings, visit the WIRC site or watch their Women@Work 2022 session on demand.