5 Ways Employers Can Improve the Benefits Experience for Employees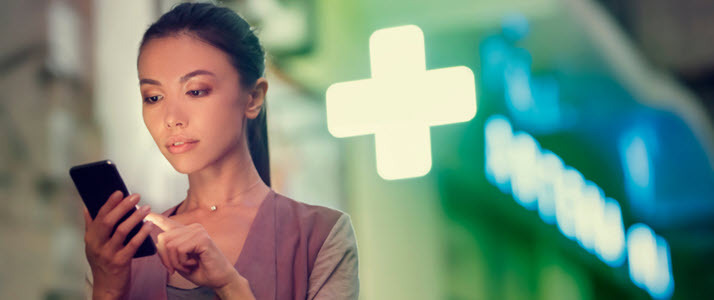 Special thanks to ADP® partner, Nayya, for this article.
Employee benefits are a critical part of employment – they provide workers with crucial healthcare coverage and lifestyle options, important safeguards and safety nets for tougher times, peace of mind – and also remind them that they are more than just their salary. In this age of rising inflation and debt, choosing the right benefits package is an essential tool for employees to help control outcomes regarding their personal and financial health.
With a heightened emphasis in the workplace around health and wellness in the wake of the pandemic, benefits are essential for employee wellbeing, workplace culture, and for gaining and retaining talent.
But employee benefits enrollment – the process of reviewing and electing specific options – is notoriously confusing, stressful, inefficient and frustrating. The problem? Many employees simply don't understand their choices during open enrollment, and HR leaders often don't do enough to make it sufficiently clear.
Without a sufficient understanding of their benefits, employees frequently end up paying premiums for offerings they never or infrequently use, or worse, don't enroll in benefits they do need. This can result in dwindling benefits engagement, decreased utilization, unforeseen debts, and squandered assets. What's more, each employee – and by extension, their family – has unique needs, but benefits onboarding is usually not personalized.
How can this situation be rectified? Here are five ways employers can help employees choose and use the benefits that are best for them:
#1. Be proactive, critical, and communicative
Typically, organizations offer an array of benefits options, yet employees may lack overall awareness or don't understand the options and features.
If leadership makes an effort to help employees examine and understand their current benefit enrollments, then helps them decide which ones are worth keeping, organizations can improve and simplify the benefits enrollment process. Also, HR leadership should scrutinize existing options and utilization, rather than just offering new ones. That will facilitate a deeper understanding of employees' needs – making it easier to align existing and potential benefit offerings with employee expectations.
#2. Embrace transparency
Because no two employees are exactly alike, personalization is the name of the benefits game. Effective personalization comes via the ability to collect, analyze, and gain insights from employees' unique circumstances.
That means that leadership should encourage employees to make smarter healthcare and benefits decisions based on their own data. That said, in our data-driven society, privacy is an increasing concern and protecting it must always be prioritized. Accordingly, employers must have a frank dialogue with their employees, emphasizing how their own circumstances – i.e., age, family status, number of dependents, health history, and more – will ultimately be factored into a more beneficial benefits selection experience.
#3. Keep employees' financial situations in mind
This tip goes hand in hand with the one above – much like other individual circumstances, financial status is also uniquely personal, differing from one employee to the next. When considering benefit options, HR leaders must remind employees to take finances into account, operating within the constraints of each employee's financial abilities and highlighting certain benefits that can help alleviate financial stress or improve financial wellbeing.
#4. Be flexible
HR teams can be extremely thorough when researching existing benefits and communicating with employees about personalized considerations and still miscalculate their workers' future goals and expectations. Employees also often come to regret benefits choices when they begin to fully understand how they work in real life situations.
To prepare for such variabilities, company leadership must be flexible and regularly check in with employees to see if changes need to be made. Offering opportunities to adjust benefit choices after certain trial periods will help ensure that offerings align with employees' changing lifestyles or circumstances.
# 5. Make open enrollment a perennial process
The notion of "open enrollment season" can be misleading. While there may be a certain time of year when benefits are chosen or renewed, employees will be far better off if employers provide year-round education and guidance on benefit selection, onboarding, and utilization. That can be as simple as a quarterly email that highlights and explains a potential new offering, or as involved as monthly one-on-one meetings with employees to check whether they are satisfied with their benefits or would prefer to revisit and readjust.
"More than ever before, employees are focused on their physical, mental and financial wellbeing as they select their benefits. Choosing the right mix of benefits to can be overwhelming" said George Michaels, General Manager, Benefits and Talent Solutions, ADP. "ADP Workforce Now Benefits integrated with Nayya provides employees with personalized benefit recommendations based on their unique needs."
Employers must remember that in the current talent environment, benefits must not be an afterthought – they must be an integral part of compensation, company culture and human resources, in every sense of the words. At their best – thoughtfully chosen, personally curated, and strategically offered – benefits will be beneficial to employers and employees in kind.
Read about ADP's partnership with Nayya in this press release.
Learn about benefits administration services from ADP.
About Nayya
At Nayya, we believe there's a better way to choose and use benefits. A more transparent, less confusing way for employees to control their health and financial potential. Powered by billions of data points and machine learning, our benefits experience platform delivers personalized decision support and guidance during open enrollment, new employee onboarding, qualifying life events, and in the moments that matter all year round.
---