2022 Workforce Trends: Compliance Tips for Remote and Hybrid Workers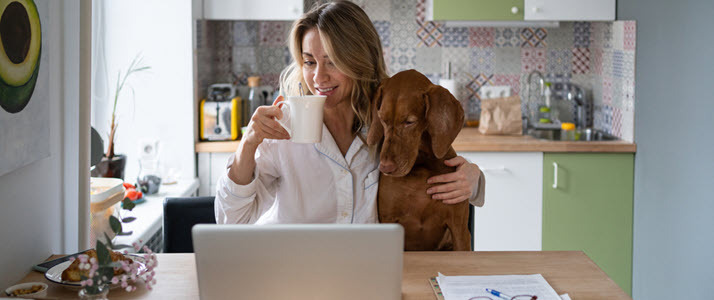 In this Workforce News Minute, ADP vice president of compliance and government affairs Pete Isberg talks about what employers need to know when hiring a decentralized workforce.
Remote work gained support over the last two years enabling high levels of productivity during changing times. For employers, added workplace flexibility comes with regulatory considerations.
Hear more from Isberg in the video below:
Launch the companion webcast on demand anytime, Hybrid Work Arrangements Raise Compliance Concerns: When Home Offices Cross State Lines.
To go deeper into these trends with ADP subject matter experts, read this article.
Video transcript
A big issue, especially related to COVID, is the new worker expectations for flexibility and remote work and hybrid work. So, folks that want to come into the office a few days a week and work from home a few days a week.
Well, what happens from the employer's perspective if home is in a different state and the employer doesn't already have an office there, that can be a challenge. So, we're cautioning employers to be mindful of the compliance implications of that.
So, if you have a worker in a different state, well, that means that you as an employer have an office in that state. Now you have corporate tax obligations. You'll need to file corporate tax returns, you'll need to register with the state, you'll need to file payroll taxes in that state and observe their labor laws, their payroll tax laws, and benefits laws, which is not a small thing.
Other topics such as retirement plan mandates, there are at least a dozen states that have enacted mandates that employers must offer a retirement plan. Those are in various stages of implementation, so we'll see where that goes.
There are also worker classification changes. And states are changing their views as to who can be classified an independent contractor versus an employee.