2022 Workforce Trends: Keys to Maintaining Compliance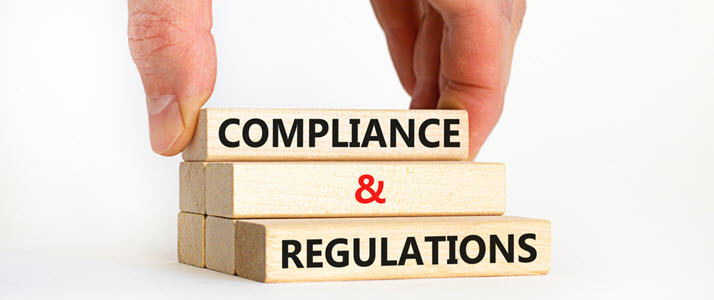 With thousands of regulatory changes affecting the workplace, 2021 was a whirlwind year in the compliance space.
In this Workforce News Minute, ADP vice president of compliance and government affairs Pete Isberg explains the key areas employers need to watch to stay on track in the new year.
Hear more from Isberg in the video below:
Go deeper into these trends with ADP subject matter experts. Launch the companion webcast on demand anytime: Major HR Trends to Follow in 2022. And read this article.
Video transcript
2021 was a very difficult year for employers from a compliance perspective. And that's just keeping up with the changing laws. We're now also all wondering what's going to happen, what to expect in 2022.

Federal laws have led the list for quite a while where even COVID-related provisions that were intended to help employers even compose major challenges in some circumstances.
Now, for example, all of the supports and tax credit programs that were very helpful, now, employers are in the middle of having to report on that, for example, reporting of benefits, reporting tax credits paid. It's all a lot of compliance issues to be aware of.
There's also the Infrastructure and Jobs Act which in November, ended the Employee Retention Tax Credit in September. So retroactively, which as you can imagine, poses some problems for employers that now have to go back and repay tax credits that they may have taken in October. It's going to cause some problems and challenges. So we're looking at that and wondering how's this going to affect employers and employers' existing programs and so forth? And what other elements might affect employers?
There also state and local laws that have been an issue in past years and will certainly be an issue in coming years. But in ballpark terms, there are roughly 20,000 legislative changes every year affecting the workplace.
And there were thousands, literally thousands of laws and regulations have changed affecting employers that were COVID related, intended again, to provide support, suspensions, restrictions, in some cases, things that employers had to learn about and take action on, which is always a challenge just to keep up with that.