How Do You Introduce New Remote Hires Into Your Culture?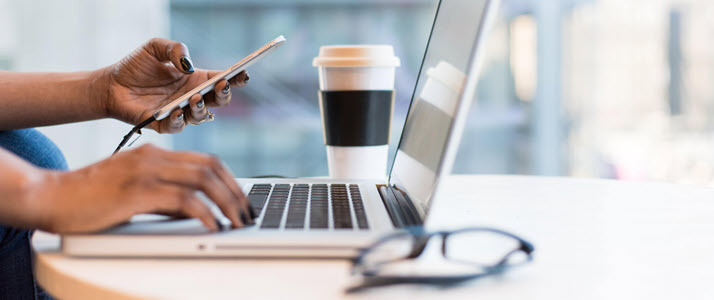 Whether seasoned or brand new, organizations must know how to build a strong culture with a remote team to get the best out of its members.
The pandemic required many organizations to quickly implement remote work to protect their employees and remain competitive. Now, the decision to maintain that status, bring employees back to the work site or to implement some level of hybrid work requires an ongoing and evolving evaluation. Therefore, organizations must understand how to build and maintain a strong culture that includes all team members, and work to bring the best out of all their employees, especially new hires who will work remotely.
Bringing on new employees
New employees working remotely need to understand how to thrive in the remote setting. Self-managing, autonomous individuals tend to produce the best work in these conditions, so aim to foster these qualities in your direct reports. Remote work can often feel like a more individual experience than in-office work, so it's important to build a culture where achieving team success is the stated goal and each individual's accomplishments are seen as wins for everyone.
It's also important for new employees to understand that increased autonomy means greater responsibility. Working remotely means that employees may be judged less on how many hours they work and more on what they produce. Leaders must make sure that remote teams have a clear sense of both the team's objectives and their own individual objectives. Having access to key metrics and developing trackable goals can help leaders gauge the effectiveness of remote teams.
Get the guide: The Human Touch Drives Onboarding Success
How leaders can support remote employees
Being part of a remote workforce can be challenging for leaders and team members alike. Building a strong culture with a remote team starts prior to an employee's first day, and if the new person is in a position of authority, they must understand how remote teams are different from teams that work in a physical office together.
If you're a leader, it's important to be highly engaged with your remote team. Doing so requires effective communication skills and being open to people asking questions. Since remote staff may not have direct insight into what is happening within the organization, it's critical to discuss not only what's happening but also the reasoning behind it to reduce confusion and help the team remain focused on business objectives.
One way to ensure that team members are being adequately informed about the state of the business is to have regular check-ins. These sessions can provide an opportunity for both employees and their managers to ask questions, voice concerns and offer suggestions, which can be mutually beneficial.
Transparency is also key to working with a remote team. When you are not in front of your direct reports, it becomes even more important to speak up rather than assume that an employee knows how they are doing. Be sure to thank employees for a job well done and provide clear and supportive guidance if there are areas where they could improve. Consistent, timely conversations of this kind can enable remote teams to operate effectively and can also help employees understand the impact their work has on the business.
Establishing office hours can help leaders provide added transparency. If your team members have access to a schedule of times when they know you will be available to meet with them, they can better arrange their own schedules and collect their thoughts about important matters before discussing them.
Help from technology
Empowering remote teams will hinge on deploying useful tools that can support their work. For example, platforms that allow multiple types of communication, such as text, video and screen sharing, can give team members the flexibility to share information in the way that suits them best.
Having the right technology solutions in place can also improve onboarding. For example, automated delivery of onboarding resources can help to inform new employees about their role and ease the workload for HR simultaneously. The right technology will also streamline compliance tasks, such as assigning mandatory training modules, and should help to provide a systematic framework for new employees to become acclimated to the business (e.g. by sending reminders to introduce them to leaders, supervisors and peers).
Effective and diverse communication channels can give remote teams a variety of ways to share ideas and documents, but leaders must ensure that the communication is inclusive. For example, rather than having one or two attendees dominate discussions, leaders should encourage a true dialogue by inviting all team members to share their ideas and perspectives. Providing ways for all voices to be heard, such as after-meeting surveys or 1:1 conversations where less vocal team members can solicit feedback, will ensure that a broader array of ideas can be properly considered.
Building trust
Knowing how to build a strong culture with a remote team member or members is not straightforward. It requires trust and mutual respect between group members, regardless of titles and responsibilities. According to the Global Workplace Study by the ADP Research Institute®, a worker is 14 times more likely to be full engaged if they trust the team leader. To support their remote teams effectively, organizations must understand the needs of all stakeholders involved in their business, including individual contributors, managers, directors and other team members. With that established, they must then configure their processes, tools and resources so that these stakeholders can produce their best work outside of a traditional office setting.
Get our guide
In the post-pandemic world of work, the organizations that prioritize people first will rise to the top. Find out how to make HR more personalized to adapt to today's changing talent landscape. [Download] Work is Personal: How to Design a People-Centered Workplace