Supporting Employees Who Have Caregiving Responsibilities Is a Healthy Business Decision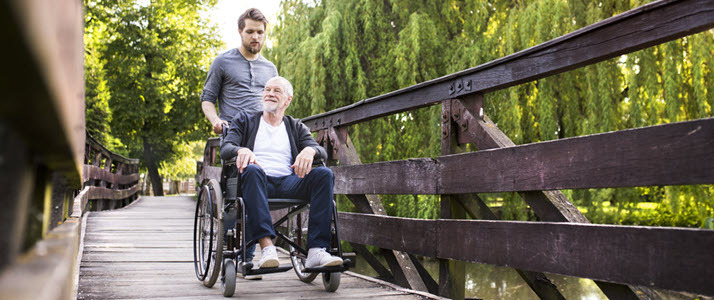 This article was co-authored by Sam Finley, VP of Benefits at ADP and Vishal Jain, VP of Financial Wellness Strategy and Development at Prudential.
Imagine a productive, high-achieving worker whose impact has gradually diminished over the past three months. Your longstanding employee is suddenly missing deadlines, often leaving the workplace early, and the work quality has suffered as they have seemed distracted and unengaged. You schedule a discussion to review the uncharacteristic behavior — only to then learn they have been struggling to care for an elderly parent who's battling a terminal illness.
It all suddenly makes sense, and you want to help. But as an employer, how can you ease the caregiving burden that's increasingly common among your workforce and even accelerated amid the COVID-19 pandemic, disrupting the boundaries between work and personal lives more than ever before?

Employers may be underestimating the impact caregiving could have on their workforce.
Employee caregivers spend an average of 24 hours a week on caregiving tasks. Given this huge time demand, it's probably not surprising that 67% of the global workforce say they have been forced to make a compromise between their work and their personal life because of the impact of the pandemic, especially for women and parents. And 1 in 6 working parents report that they, or a member of their household, has already stopped working voluntarily.
Consider this – only half of employed caregivers say their manager is aware of their caregiving responsibilities, therefore companies may be underestimating the impact caregiving could have on their workforce.
Imagine how these three areas could impact your organization:
1. Caregiving duties could make workers less productive.
Imagine the mental and emotional toll on a worker trying to sustain performance at work while caring for a loved one. Unpaid caregivers face many challenges connected with their service, including difficulty in maintaining productivity, and reduced financial, emotional, and physical health — 28% have stopped saving, 57% report clinically significant levels of stress, anxiety, or depression and 53% say they have had to go to work late, leave early, or take time off.

2. The stress of caregiving could hinder worker retention.
Employees facing these responsibilities may sacrifice more than time and energy. Some caregivers have pared back their career ambitions, others reduced their working hours, and still others by left the workforce altogether. Forty-five percent have considered leaving the workforce due to personal demands compared to 19% of non-caregivers.
3. Caregiving could keep organizations from building a diverse workforce.
Think everyone on your team is equally impacted? More than 2.5 million women left the workforce in the first 12 months of the pandemic, compared to 1.8 million men. Mothers are 40% more likely than fathers to say they have felt the negative impact of childcare issues on their careers.
The exodus of women from the workforce due to caregiving responsibilities — especially women of color — may ultimately lead to a shortfall in women with enough experience to advance to leadership positions. Black women are particularly disadvantaged, as they are also more likely than white women to be caregivers, in part because they more often live in multi-generational households.
Everyone in your organization can do their part to reduce the caregiving burden.
Employees. As an employee, it's important to be aware of your employer's available services or benefits to help ease your caregiving burden. Before and during enrollment season, research what's available — and be sure to take advantage.
Managers. As a steward of the company's benefits program, managers should also understand the available caregiving benefits and bring those to the attention of their team members while encouraging an open dialogue.
HR Leaders. HR leaders and benefits practitioners seeking to attract and retain employees can dramatically impact the workplace experience by reevaluating the support services available in your supplemental benefits portfolio. Your organization could offer employee assistance such as counseling and caregiver referrals, could choose to fund a portion of the benefits — or offer time such as a paid time off (PTO,) or a sabbatical or leave of absence to help your employees address their care-giving needs.


Consider offering benefits to support the caregivers.
To help lessen the burden of caregiving's impact on employees, organizations could explore some options starting with:
Facing an increasingly aging population and unsettled health environment, your employees are likely to face ongoing caregiving responsibilities. With deeper awareness and appropriate benefits, your organization can help employee caregivers stay engaged and productive while setting your organization apart as a caring and empathetic workplace.
Download our guide today
Work is Personal: Your Guide to a People-Centered Approach to the Workplace